Life in North America and around the globe has changed. In a matter of days, if not minutes, the plans we'd made and the events we looked forward to (both personally and professionally) hit pause.
The first domino to fall was SXSW; Google's I/O and Facebook's F8 followed suit. These were major "whoa" moments in the world of B2B sales and marketing, acknowledging the seriousness of what the World Health Organization recently defined as a pandemic. 
But nothing would top what happened the following week when each of the active major professional and collegiate athletic organizations suspended operations. (As a massive Philadelphia Flyers fan, this breaks my heart…but I understand the need to take such action, of course.)
Still, there is a lot to grapple with and a lot of work to do.
Making Sense of Work in a New Reality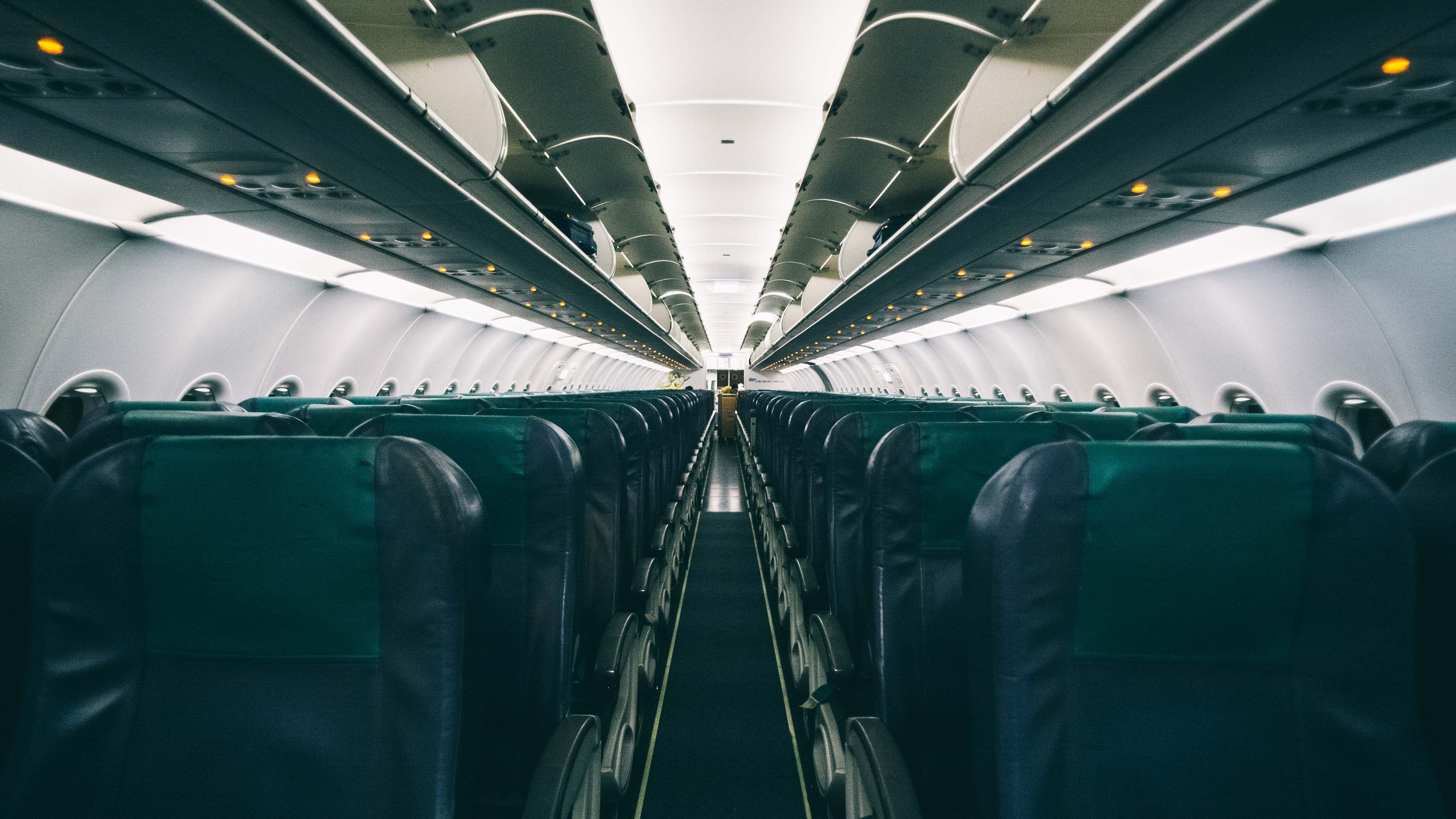 Photo by JC Gellidon on Unsplash
The term "Flattening the Curve" has become immensely popular across the web in recent days in ways epidemiologists wished it hadn't. Everyone within our organization has concern for those immediately and most at risk across the world. But there is something else we should also acknowledge; the economic elephant in the room. 
Businesses reliant on conferences to drive B2B pipeline are in limbo. 
Conferences exist for a variety of factors. They're incredible venues and platforms to showcase new presentations, products, ideas, and even companies. They offer you the chance to network with some of the most influential people in a given vertical, perhaps even affording you the opportunity of a lifetime for that big deal or partnership.

Beyond the business opportunities, conferences tend to offer defining moments to office dwellers that either lack internal inspiration or simply need to hear the same ideas from a new voice and delivered in a new tone. 
The preventative measures being taken around Coronavirus COVID-19 in the private sector have been in the name of safety and supporting the greater good. Still, there is a great deal of uncertainty.

Take us, for example; our entire physical event strategy for 2020 has been completely gutted. We're preparing for the worst and quite honestly have zero vision into when there will be a collective reprieve that sponsoring and attending IRW events is a "safe" decision to make. Think about that for a moment. Not once in my career have I ever had to consider the wellbeing of employees, prospects, and event hosts when agreeing to sponsor or attend an event. Yet here we are. The world is now officially a different place. 
While business may slow during this time of unease, it can't (and won't) grind to a complete halt. 
So what comes next?
Addressing the Gap
We recognize that finding a suitable replacement for your branding, market awareness, and demand generation needs isn't the same as what can be accomplished and discovered at a conference. That said, in this time of uncertainty there's nothing worse than doing nothing. 
It's with that in mind that we've constructed the following playlist focused on offering you actionable recommendations to regain your confidence and your pipeline in the process.
Video Meetings Only
We know that not everyone likes being on or seeing themselves on camera, but in the current climate, it's the best way to not only protect our physical selves but also our professional relationships.
Video immediately humanizes the interaction and makes a lasting impression. Sure, some folks might be uncomfortable at first but hold the course and proceed. Regardless of the circumstances, do everything possible to conduct all meetings via a video-centric technology. Everyone will benefit over the long haul.
As I'm writing this post, I'm under a state-sanctioned quarantine where all non-essential travel, meetings, etc. are against protocol for the next two weeks. Needless to say, my days are going to be littered with video calls, a dog that needs to be walked (just chill for a second, Colette), and my newborn son trying to disrupt my content marketing game.  
Dogs, babies, delivery trucks…they all humanize us in this moment of uncertainty. Don't be afraid to show your imperfections, off-script reactions, and that terrible painting on the wall that everyone knows needed to be replaced 10 years ago. 
Content-Centric Lead Generation 
Like many of you, events are a big deal for our business and matter to our continued growth. But if important events aren't available to us and our peers, we need to reevaluate how we're reaching these people in 2020. 
While we use events to bring greater awareness to our platform, we use our own technology to power our demand generation strategy. We run the largest B2B content-centric lead generation platform in the world, with more than 125MM professionals generating more than 800,000 leads each month. Each lead is fully-permissioned, and first-party sourced, as professionals are actively consuming business/technical content supporting their various challenges, projects, and aspirations. 
Circumstances aside, we believe B2B lead gen shouldn't be time-consuming, painful, and/or require massive financial commitments to reap the rewards. This belief has led us to focus on a performance-based CPL model where customers only pay for the leads they generate that match their exact filter specifications. With this, we believe we've democratized lead gen.
Live Webinars
We're all familiar with webinars and how effective they are at sharing new ideas. But what about all those folks who you usually don't see? Depending on the webinar, there could be anywhere from 25 to 2,500 people interested in the same information and topics. What if you had the ability to interact with these people beyond the comment section?

Singular one-hour events are often just that: singular. In order to create engagement, drive human interaction, or build a connected, thriving community, you need tools to activate them. 
Our friends at ON24 have a stellar platform that allows for unique customizations to push your marketing further. Each ON24 webinar includes interactive features like polling and surveying, video content and resources attendees can download to help support them on their journey.
Live Streaming Across Social Platforms
Ever since Periscope was first introduced (at SXSW 2015, ironically), savvy professionals have used streaming social video to build their audiences and their businesses. With the audience they can command, combined with the instant push notifications associated with them, live streaming can be used in a variety of ways including interviews, product demos, and topic Q&A.

To find success, we need to look no further than Brian Fanzo, who's built an entire speaking career thanks to his tireless work ethic and use of services like Facebook Live. Even though this technology has been around for 5 years, there's still a great deal of opportunity for businesses to capitalize on its capabilities and reach.
Podcasts
More than 50% of all Americans listen to podcasts, according to Infinite Dial 2020, and annual report from Edison Research and Triton Digital. From this same study, Edison reports that 68% of all Americans say they have at least one radio in their home. The radios they're talking about aren't all AM/FM transistors, mind you. We're talking about smart speakers like Amazon Echo and Google Home, meaning it's incredibly easy for consumers to listen to audio content on demand.

Producing your own podcast gives your business the opportunity to connect with highly influential and interesting people who matter to your customers. Depending on the reasons you attend conferences, this could be perfect for you and your audiences. It could also be an excellent outlet to delve deeper into subjects where you and your business can build or further establish your authority. 
Virtual Meet & Greet Sessions for Prospects
In-person events provide the chance to meet new people — an undeniable attraction for so many of us. When we can't be together, however, it's still possible to introduce ourselves and our teams.

By leveraging virtual Meet & Greet sessions, B2B companies can recreate the spontaneity associated with physical events. Using video allows us to get to know prospects and partners for the better through visual cues and body language. 

Virtual Meet & Greets offer the chance to include more individuals from your team, too, especially internal product experts (the folks who prospects often want to connect with, anyway).  
Video Communications
Have we mentioned video, yet? Being apart means that there's a lot more room for confusion. Yes, email threads and How-To blogs are quite helpful, but sometimes showing is much better than telling.
For example, whenever our Chief Strategy Officer, David Fortino, needs to explain a specific platform feature to a client, prospect, or even team members, he uses Loom to highlight specifically what's happening on his screen. (Here's a great example of how to use it in our How to Connect NetLine to Zoom blog.)
Beyond being an excellent way of showing people what you mean, video is also a great way to explain what your business does. Tools like Clipchamp, which uses a simple, browser-based editor, enable you to augment clips of all sizes, presenting you with a terrific method of encapsulating your brand's expertise and purpose in a concise medium.
Chatbots
No matter how much outstanding content you may have, prospects don't like being rushed. Deploying Chatbots on your homepage removes pressure from both the sales team and the prospect, allowing for easy access to additional information. Using tools like these in the lead gen process allows prospects to pace their own buying journey, too.

Bots like Intercom and Drift (which we use on our site) are customizable to the point where each unique visitor question and response triggers a flow of information specific to the needs of that chat. Chatbots are most effective when layered with live human interaction. Even if chat responses come during the off-hours or over a weekend, it's crucial that expectations are set for the prospect around when they should expect to hear from a person. 
Virtual Events
Events like these have been on the rise long before the threat of a global pandemic entered our minds. Our friends at Convince & Convert have produced 100 of these events for themselves and their clients over the last five years and know how to put on a successful virtual event.

For starters, shorter is always better. If you have a topic that you've used as a keynote or long-form presentation, take out some of the connective tissue and anecdotes that elongate the narrative. While participants in a virtual event are happy to be there, digital attention spans are shorter than they are in-person.

This also connects to sound quality, a factor that, frankly, matters for just about all of these mediums. Without excellent sound quality, attendees won't hear you properly and will be more likely to completely log off. Do yourself and your attendees a favor and double-check the connection and quality before showtime. 
A New Focus for a New Reality
Photo by Paul Skorupskas on Unsplash
People and their organizations spend thousands of dollars and hours planning for these moments of serendipity that occur when we're together. This is simply to let you know that we appreciate the challenge your business or your clients now find yourselves in and wanted to share why NetLine is worthy of your consideration.
If you're on the fence or feel like we just can't match what you'd find at an in-person event, we highly suggest that you take a look at the amazing real-time data you'll find on Audience Explorer. Once there, you can see just how much volume and interest is being generated by in-market professionals as they are actively traversing their own journey in this time of uncertainty. Maybe there's some comfort in knowing that your prospects are still looking for vendors like you and/or content that specifically speaks to the pain points that you address? 
We wish you the best of health and all the success in seeing your 2020 goals through.