Together with our friends and partners at Uplift Content, we've discovered some of the core essentials required to maximize your SaaS eBook efforts and layed out the 20 things you need to do to drive conversion. 
(If you're ready to get started, you can download your checklist now.)
While this checklist can be used for any type of content format, there are a few reasons why we focused specifically on eBooks.
eBooks Are Essential
We love eBooks and we know you do, too. Honestly, eBooks might be the single most important content format in the B2B space.
As we revealed in our 2020 State of B2B Content Consumption and Demand Report for Marketers, eBooks are the most consumed B2B content format on the web. Thanks to their wide range of use, eBooks are the ultimate Swiss-Army Knife in content marketing. From case studies to thought leadership, they can be used to present anything a business wants to feature.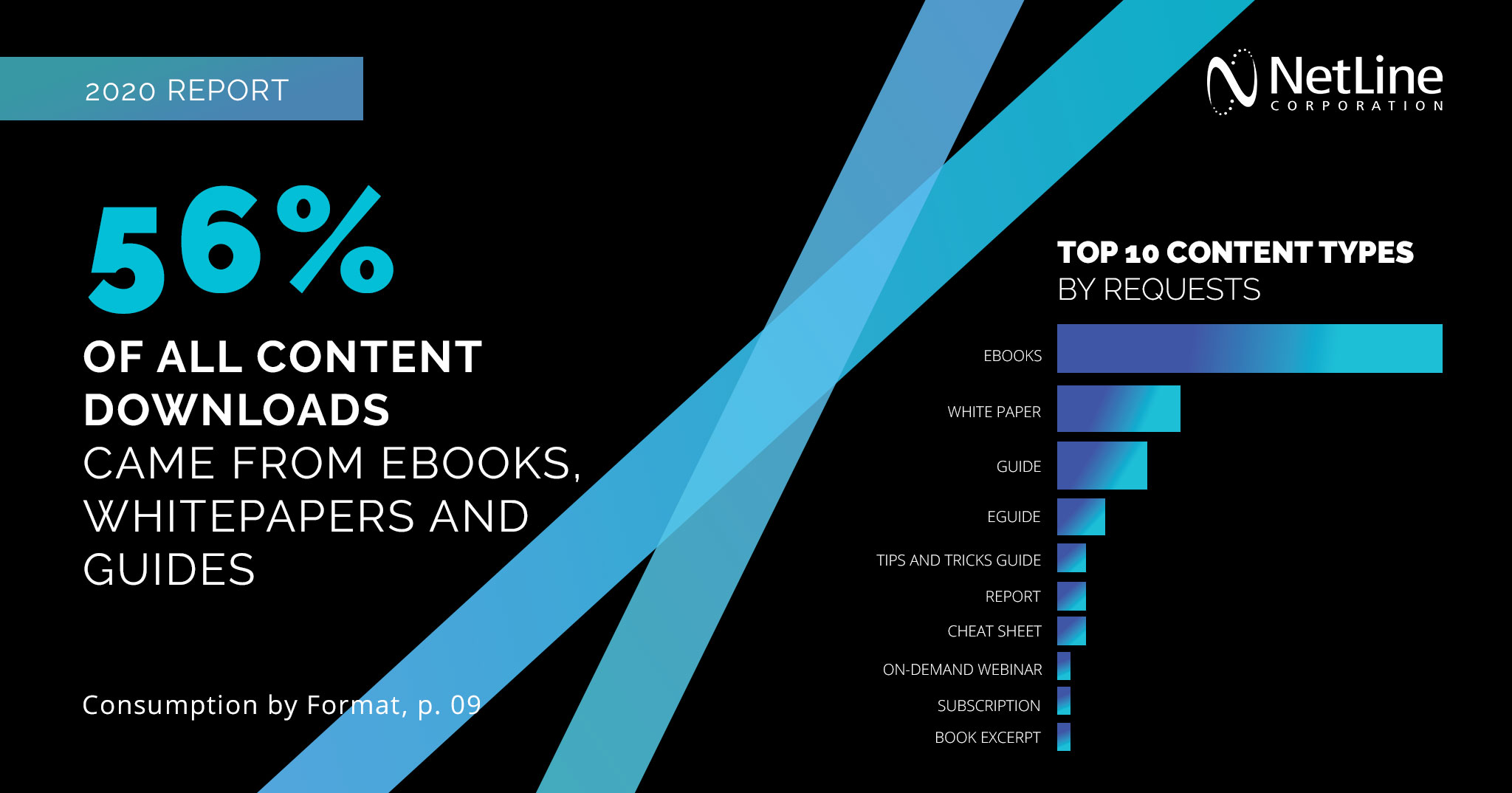 While it's great to know this fact, the popularity of eBooks also creates some drawbacks.
The 3 Challenges of Promoting Your B2B eBooks
Being popular has its drawbacks. There's a lot of attention paid to the content at the top and getting there takes a lot of effort. Considering the slew of content being developed in the SaaS market, what do you need to know before you create and amplify your eBook?
Competition
"It's nice to have valid competition; it pushes you to do better." -Gianni Versace
Any time something is a runaway success, everyone is going to want their piece of the pie. eBooks are no different, especially in the IT/Computer/Electronics audience.
The IT space is chock full of quality eBooks vying for your target buyer's attention and dollars. Before you start shaping your eBook, you'd be wise to assess what's already being consumed in the market.
Creation
Producing an eBook is a lot of work. Yes, they make excellent B2B SaaS lead magnets, but they're often time-consuming and expensive to produce. 
The only way to get the most out of these long-form assets is to amplify them as best you can. 
Promotion
Generating return from a B2B SaaS eBook takes more than a mediocre landing page. In order to catch the eye of your best prospects, your eBook has to be in places where they're going to actually see it!
How to Effectively Elevate Your SaaS eBooks
Even if you think you're doing enough right now to promote your SaaS ebook & drive the sales and conversions you're looking for, use this checklist to compare and contrast your strategy against our best practices.
By downloading this checklist you'll learn:

20 ways to promote your SaaS ebook

Encouragement to go beyond a basic landing page and a tweet

How to streamline and amplify your work

New ideas you may not have considered
Learn how to take your promotions to the next level to drive leads and sales!