In early September, NetLine Corporation launched a new predictive lead generation form technology. This technology was applied across the entire NetLine B2B Content Syndication Lead Generation Network for all publishing partners. The update focused on streamlining the data capture experience of the forms to decrease abandonment rates and accelerate the leads generated on behalf of NetLine's clients, improving overall lead data quality. This proprietary lead generation form technology has further advanced NetLine's position in the B2B marketing technology industry as the leading B2B content syndication lead generation platform for organizations to acquire qualified leads and meet demand generation goals.
New Predictive Lead Generation Forms

The latest version of NetLine's proprietary lead generation form significantly reduces the number of fields exposed to the user for completion while still capturing a comprehensive 18-point professional profile of each lead generated. The streamlined predictive form begins with email capture followed by a series of five core fields for a user to complete. Most users will only need to complete 5-7 fields using the new technology, a 60% reduction in required data entry. Watch this brief one-minute video to see the changes:
As shown in the video, when a user enters their work email address to begin the request process, the user is then shown the first and last name, job title and work phone number fields that are needed for completion. While, in the original form all 18 fields were shown to the user. Additionally, the summary profile section to the right features and stores the user's full profile, and is accessible for editing.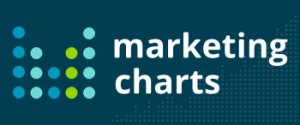 In an analysis of the results to date, Marketing Charts, a leading marketing industry data site, cited growth in their content request rates led by a 14% decrease in bounce rate. The data shows that the new form technology and design significantly improved the experience for the user and their likelihood of completing the form.
"NetLine's latest lead generation form release has already increased our content request rate by more than thirty percent—improving the experience for Marketing Charts' audience and ultimately capturing more leads with the smart predictive technology."
– JC Lupis, Editor-in-Chief of Marketing Charts

Improvements for NetLine's Audience Monetization Network for Publishers
The NetLine publisher network is the largest B2B-specific publisher network on the web with more than 15,000 web properties and publishers across 300 industry sectors, including: web, email, social, phone and more channels of content distribution. Offering publishers native advertising with high-value content recommendations, NetLine is dedicated to making continuous optimizations that will streamline the content syndication experience. This lead generation form update has already reported positive results on the content request rate, averaging +6% increase among top publisher sites to date.
Learn more about NetLine's audience monetization network for publishers.
Expanding the B2B Lead Generation Platform for Publishers
Just this year, NetLine began an expansion of their platform by offering publishers free access to the lead generation form technology with white labeling, analytics, and self-service campaign portal to run their own lead generation programs more efficiently. Publishers have found great value in utilizing NetLine's comprehensive platform:
"Our campaign management has become more efficient, timely, and of higher quality than with other platforms. We are able to easily access leads at any time for all of our campaigns."
– Miles Jennings, CEO of Recruiter
The platform has been especially helpful to publishers attempting to run their own in-house programs, as well as publishers paying for third-party tools. Technology, expertise, and cost is where NetLine leads the pack. When publishers choose to use NetLine's platform they're not only saving time and money (NetLine is free!), they're also using the most sophisticated lead generation forms on the market that come with advanced data cleansing, reports, analytics, and customer support—all while still maintaining the one-to-one relationship with their own clients.
"Now publishers can use our lead generation forms to enhance their own unique lead gen solutions for their own clients, with the option of amplification across NetLine's network. It's a no brainer when you compare NetLine's form technology, data verification and cleansing, campaign management portal, and cost—which is free—over others in the space."
– Robert Alvin, CEO and Founder of NetLine Corporation
Learn more about NetLine's lead generation publisher platform.
Optimizing B2B Content-Based Lead Generation Solutions for B2B Organizations
Marketers from fortune 500 companies to small businesses trust NetLine to deliver quality leads and drive scalable results. NetLine's latest proprietary lead generation form technology continues to drive and support NetLine's three core pillars: technology, reach, and expertise. These pillars paired with the performance-based structure of NetLine's solutions offer a risk-free approach to content-based strategies unlike much of the marketplace.
Learn more about NetLine's B2B lead generation solutions. Plus, our team of experts are always available to discuss your strategy, contact us our team.
For those marketers ready to dig into our B2B content syndication lead generation portal, you can create a free account to see how it works today.
 "We want marketers, publishers and agencies from companies big and small to know that NetLine offers the most comprehensive content-based lead generation solutions in the business-to-business marketplace. Our self-service portal, proprietary technology, industry experts, and entire content marketing and lead generation platform is designed to offer robust solutions for every player in the game."
– Robert Alvin