Recently, our own David Fortino was lucky enough to be invited onto a number of podcasts to talk about NetLine's 2021 State of B2B Content Consumption and Demand Report for Marketers. 
We'll be breaking down a few of the most interesting takeaways from each episode so that you can get the most out of each conversation. The second podcast we've broken down is B2B Marketing & More, with digital OG Pam Didner.
Digging Deeper into NetLine's 2021 Content Consumption Report
Considering that our platform is now supporting close to 14,000 pieces of content that are being promoted by B2B Marketers to their various audiences, have access to a ton of first-party data. As such, there's a lot of insights to be mined from all of that information. But even though we have all this data, we're big fans of letting the data do the talking without adding too much editorial commentary or a conjecture on top of the data.
And with that in mind, Pam stated the obvious: "I'm pretty sure B2B Marketers will be very interested to hear your insights." We'd like to agree, Pam, so let's take a look at what David and Pam discussed during their conversation last month.
Looking for Answers, Looking for Comfort
It's safe to say that, for the most part, B2B marketing isn't ever involved in a life or death conversation (sorry to get so heavy on you). Sure, there are deadlines and pressing client requests that might raise our blood pressure a few points, but our industry doesn't deal with earth-shattering stuff every day…until it did. 
Last year forced all of us to look at life very differently. Everything was (or at the very least felt) catastrophic, with professionals shaken at their core. They found themselves asking, "is my company going to exist through this?" "Are our customers going to persevere and actually be able to pay us?" "Am I still going to have a job?"
What David shared with Pam was that, while B2B professionals were facing all of this uncertainty, they kept turning to content to provide context and solutions to the issues they faced. "The most intriguing aspect there was that instead of perhaps as humans kind of sucking ourselves back into a shell and just hoping to get through this," David said, "people actually leaned into content and said, "you know what? This is crazy and it's scary, but I'm not going to sit still and wait for the world to dictate my outcomes. I'm going to go research; I'm going to level up my skills and I'm going to decide how to be best equipped with knowledge to get through this period."
And lean in they did, as overall consumption increased more than 22% YOY, as people leaned into content to look for comfort and look for answers. "I think most marketing orgs were put on pause for a period where they were afraid to do much," David said. "They didn't know what to do. They didn't know what to create. Yet your buyers said, "well, we still have a business to run and if you're not going to create content that speaks to me, someone else is, and I'm going to be out there trying to educate myself to get through this period."
So it's a great learning lesson for Marketers that, you know, hopefully, we don't have to go through something like this again. But if you're facing some level of challenge and the industry perhaps is going through some, I don't know, governmental regulation, don't be silent, right. Be out there constantly leading your buyers versus waiting for them to, you know, find someone else to really educate them through that period of need.
Why First-Party Data is More Compelling Than Third-Party Data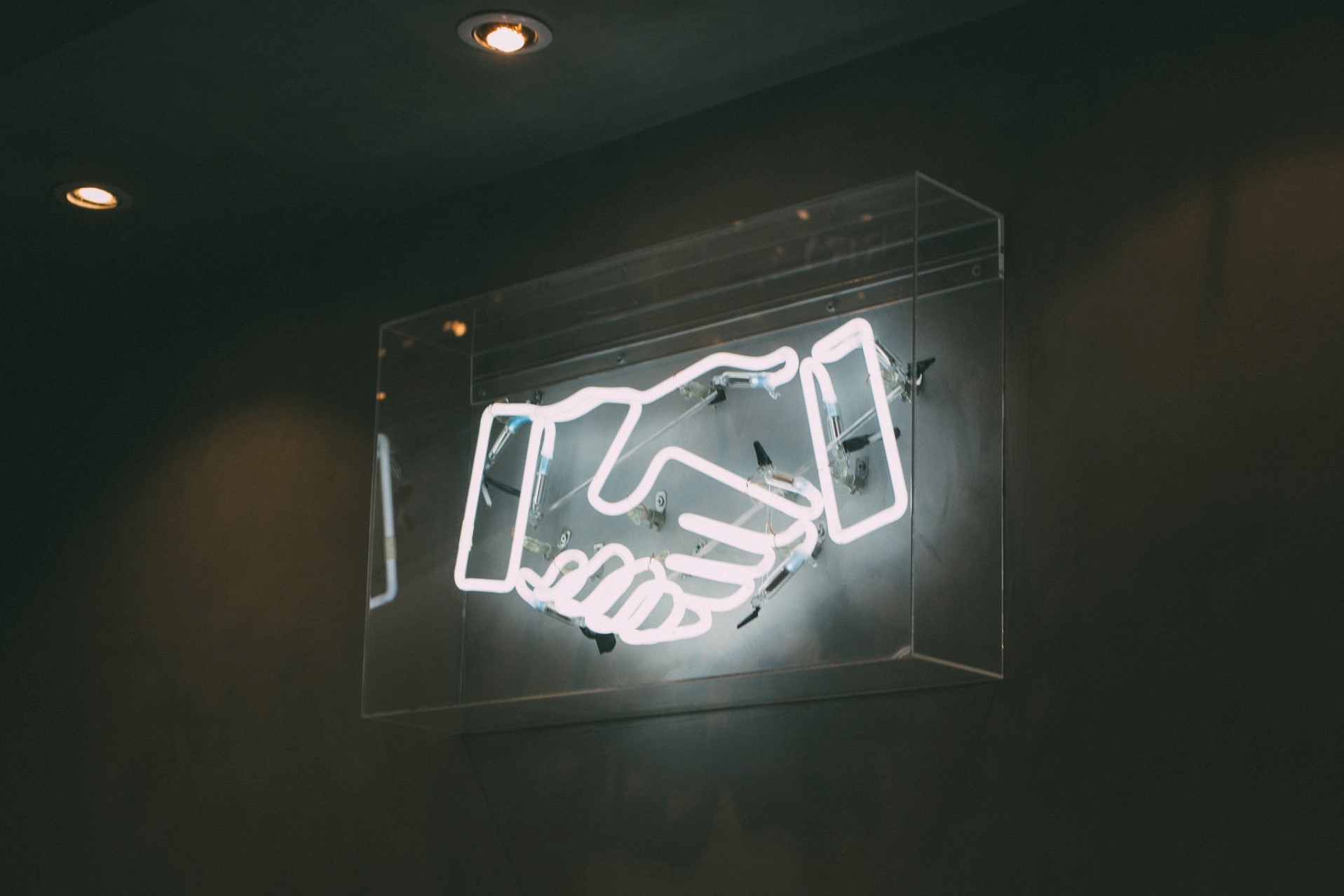 Photo by Charles Deluvio on Unsplash
About halfway through the episode, Pam asks David a big question. "So you specifically mentioned that first-party consumption is better than third-party consumption. Can you explain what that is?" While she didn't use the word "Why" specifically, she didn't necessarily need to; it was implied. 
We're not shy about our love of first-party data. We don't just think it's superior to third-party data, we have the data to back it up. Given the opportunity, David seized it and shared his two cents. 
"The reason why we are of the mindset that first-party is far more compelling than third-party is the richness and the accuracy," he said. "There's no such thing as a persona when you're talking about first-party data, you're always talking about the person. It literally is Pam, David, Jane or Jim. It's not Agnes who has two dogs and one cat and she loves an egg salad sandwich. Because [we know direct attributes about a person] there's a tremendous amount of accuracy."
Knowing exactly where a registrant works, their role, job level, job function, which industry they work in, and the company's annualized revenues give businesses so much more to work off of. "The richness of that data is far better than what you can get on the third-party side of the marketplace," David said. "The [adtech] industry doesn't like saying this, but it is a form of guessing. You are modeling with high levels of internal confidence that those audiences show propensity to look and feel and act, and eat, and drink and have hobbies that are similar to these other audiences." 
As David said this, Pam chimed in to highlight that oftentimes, when people register, they may not provide you the information you truly need. "How many times have you and I registered for something and we've given out a wrong phone number and no way to verify it [for the company]."
At this point, David talked a bit about NetLine's technology and how it recognizes a little over 80% of registrants, which offers a seamless registration experience with zero typing. (But that's a story you can listen to the podcast for…)
What COVID-19 Reinforced for Content Marketing
As we wrote about in our 2021 Content Consumption Report, we identified that the most successful content contained one of at least three core elements: security, predictability, and simplicity. One of the reasons these elements drove so much engagement is because of just how insane 2020 was and how little we all truly knew. But one of the other interesting pieces that David touched on after Pam's question about the three elements was about how the element of security had a dual meaning. 
"Security took on two different meanings this past year: the first was, corporate security network security, cybersecurity; but then the second was real human security," David said. "People were not feeling safe. And so what was wild was to see a flood of Marketers start creating content specifically weaving in COVID into it, into their topic, narrative, referencing how their solution is, is potentially going to alleviate concerns around that, workforce security, corporate security, and so on.
HR professionals were some of the most prolific consumers of content during the first few months of pandemic. While healthcare workers were tackling some of the most tenuous and stressful working conditions ever, HR pros were, in their own sense, battening down the hatches so they could weather the storm for their employees and clients alike. "It's really logical when you look at it," David said, "as most of the companies in the world didn't have a distributed workforce and they didn't have a real formal plan for all of their employees working remote." In order to handle their new reality, they turned to content to help them.
"I think the pandemic somehow reinforced that [focusing on these three elements] is something that you should always do," Pam said. "I think Marketers are trying to do that."
Trying to keep everything together (what your audience needs vs. what the business wants to share with them) is a balancing act that Marketers have been trying to discover for years. The last 18 months may have finally helped to push everyone to the side of delivering value as directly as possible, as it showed us that the only way to have an audience is to make sure that we're helping as much as possible.
Listen to the Episode
These three highlights are just a taste of what Pam and David dug into during their conversation. We really loved the questions that Pam asked David that would usually catch normal folks off guard…but since David lives and breathes everything NetLine, he was ready with information and answers regardless of how good Pam was…and Pam is good.

This is another must-listen podcast for anyone who is interested in how content can drive more meaningful outcomes via content.
Get comfortable and listen to episode 175 of B2B Marketing & More!