Recently, NetLine partnered with the CMO Council and BPI Network to better understand what drives conversion within content marketing. The result was a 26-page report titled Making Content Marketing Convert, a break down of how your organization can improve its demand gen process to better serve you and your customers. 
We know how valuable these insights are, so to give you a taste of what's inside, here are four of the highlights we'd like to share.
Prove You Can Be Trusted
To build a successful business in 2020, you need to be a source of thought leadership in your industry.
Sure, "thought leadership" might sound like the marketing buzzword to end all marketing buzzwords at this point; but thought leadership means demonstrating your expertise and knowledge within your marketing, allowing you to secure your well-earned authority. Part of creating this authority comes down to the level of trustworthiness your brand has.

In the age of Google, G2 Crowd, and Twitter, trustworthiness means more than having a strong reputation. When prospects can easily investigate who you are and how you operate, having the ability to show them you're Privacy Shield certified and CCPA and GDPR compliant goes a long way to walking the walk.
Aligning with established partners is another way to signal to the market that you're worth their time, as well. 
Really
Know
Your Buyer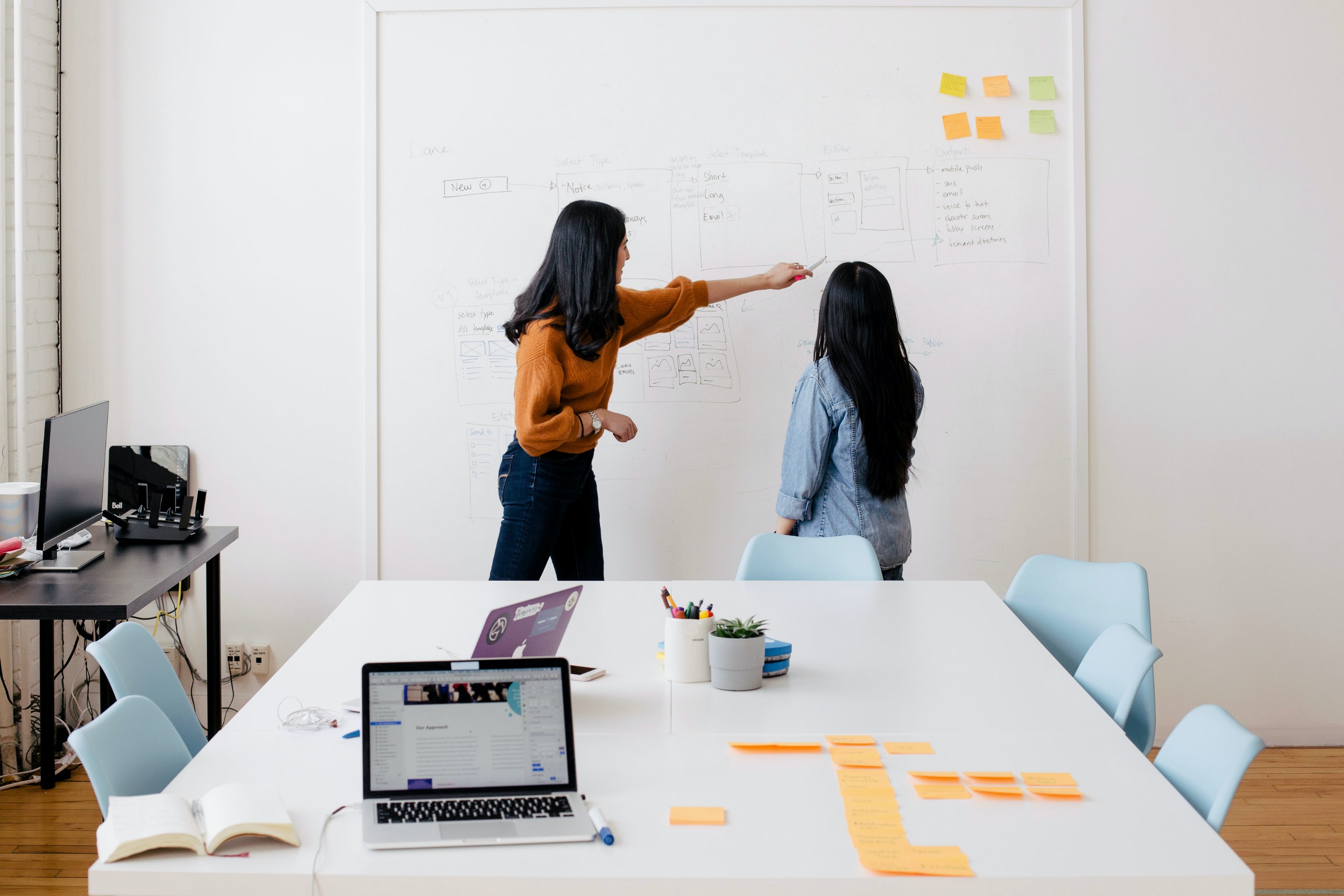 Photo by You X Ventures on Unsplash
Marketers have a lot of ways to find out who their buyers are. Whether they're digging into their own customer records or using Google Analytics to review their demographics and affinities, it's hard to miss the who of buyer discovery. The what, however, might be the most important part.
As is detailed in the report, one of the advantages NetLine has over other B2B lead generation businesses is our first-party access and knowledge of what buyers really want. By knowing the what in the buying equation, you gain a leg up in understanding the psyche of the total Buying Committee: the group you need to inform and influence in order to get the sale.
Establish a Proper Lead Compliance Process
Before we move on, take a moment and consider how you'd feel if this happened to you as a consumer: you've just received an email from a random sales rep claiming you've filled out a form you don't remember ever seeing. How would you feel?
Given your lack of connection to this person, you're likely to either to ignore them entirely or tell them to, politely, buzz off. This type of activity, amazingly, still happens all the time. We know that cold-calling is still a large part of life in a sales role, but third-party cookies give marketers the chance to reach out to folks who had no genuine interest in a product or service, save a cursory glance or read.
To avoid these wasted efforts and awkward exchanges with non-prospects, you need to have a lead compliance process in place. A proper compliance checklist includes reviewing your data acquisition and management processes, regulatory compliance, reporting, and general privacy and data protection. All of these items (and more) keep both you and your prospective clients safe while also keeping you safely within the trusted brand space.
Optimize Your Conversion Development


For as much as companies invest in their sales pipelines, conversion seems to be where everything falls apart. Sales pipelines are often frontloaded, focusing on acquisition and campaigns without much thought into consistently revisiting and reevaluating the quality of the leads that have been brought in. 
As we've long preached, lead generation shouldn't be measured by the number of leads you bring in, but rather the quality of the ones who truly fit your exact needs. Without continuously vetting your leads and nurturing them accordingly, you won't see any returns from a large portion of your initial investment. 
Ready Your Business for Tomorrow
To discover how your business can take proper advantage of the latest trends and demands of the B2B marketplace, download the Making Content Marketing Convert report.
There are more than 10 specific tips and key points of focus where your business can thrive, along with a half-dozen checklists to help your organization cover the bases. Enjoy the research and best of luck in positioning your company for conversion success.