Americans of a certain age are more than familiar with the 1989 film Field of Dreams. Even if you haven't seen this baseball classic, you've heard its iconic quote millions of times:
"If you build it, they will come."
It's a quote we all love to say. Content Marketers, especially, love using this quote as a jumping-off point. (Hey, wait a minute…) But for a decade now, Marketers have been wagging their collective finger at strategies focusing solely on production without promotion. Much like making the first out of an inning at third base, this is a major no-no.
So yes, this is another piece using this quote as a way to introduce content amplification.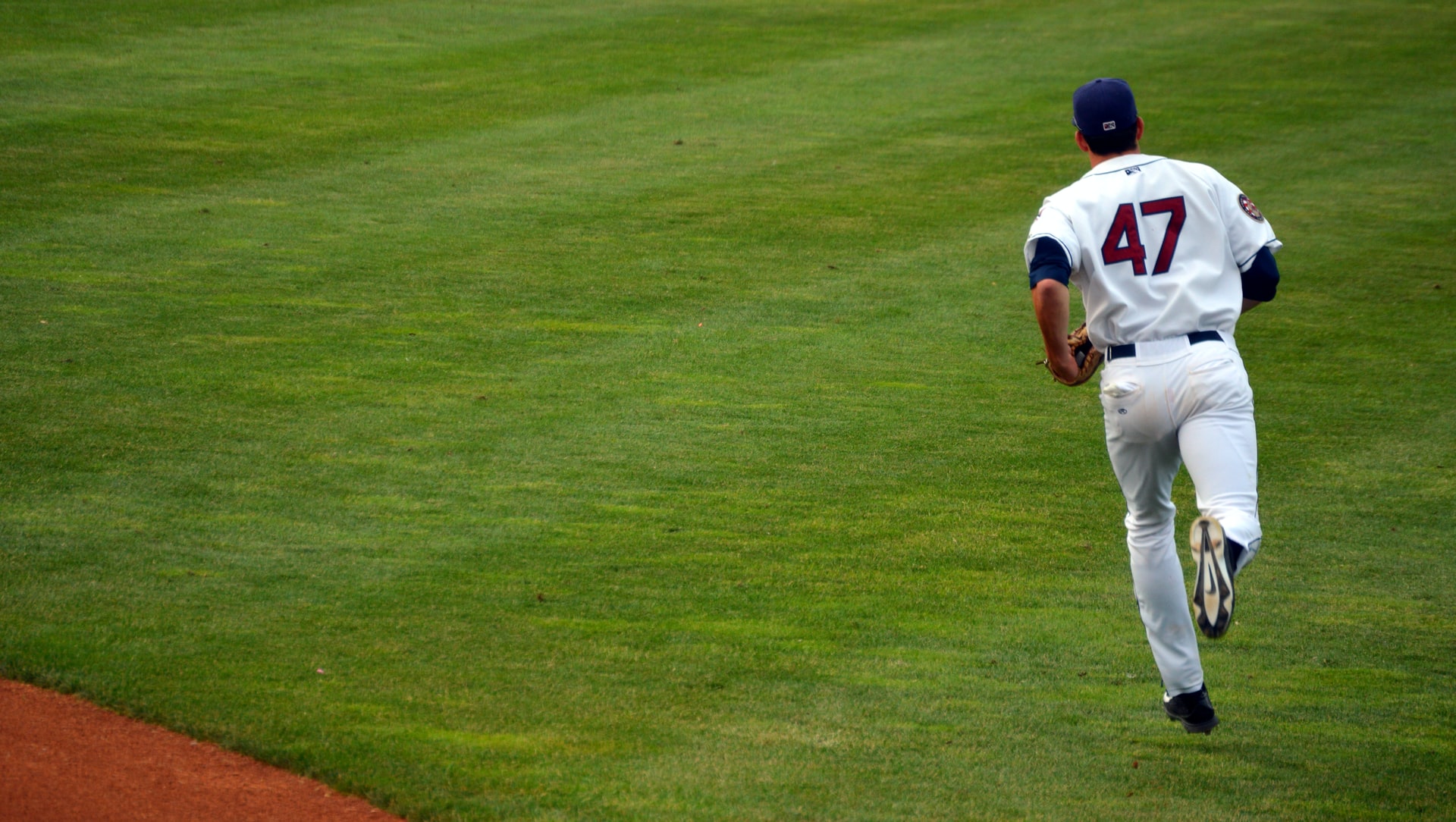 Photo by Nathan Shively on Unsplash
In this blog, we'll explore what content syndication is and how it works, why content syndication is beneficial for B2B content Marketers, and three misconceptions that give the practice a bad name.
What is Content Syndication?
Content Syndication is the republishing of content on one or more websites in an effort to reach a larger audience. 
Syndicated content can include anything from an article, eBook, webinar, or just about any other format. Publications of all sizes, including most of the largest and most influential sites on the web, feature syndicated content, including the New York Times, the Huffington Post, and CNN. 
The Benefits of Content Syndication for B2B Marketing
Syndicating content offers Marketers the chance to achieve many goals, whether through republishing the original work as is, highlighting key excerpts, or atomizing the asset to better fit a new audience.
No matter how you slice it, content syndication benefits both the author and the syndicator by:
Providing publications with new information to their readers

Offers authors the opportunity to get their content and/or brand in front of a new audience
On the surface, this appears to be a pretty easy win for every party involved. The original creator grows their audience base and the publisher doesn't need to spend any additional time or resources creating content either on the same topic or on something completely different. This is one of the main reasons why content syndication is so popular—an ever-flowing river of evergreen content and new audiences.
How B2B Marketers Use Content Syndication to Generate Leads
While some Marketers use content syndication solely as a means of amplification to grow their audiences, many B2B demand gen Marketers use it as a part of their lead generation strategy. 
NetLine's platform is an example of how demand gen Marketers can use content syndication to drive leads. NetLine's technology allows B2B Marketers to create a content-centric lead generation campaign through an easy to use, and self-service, interface. With 8,000+ B2B marketers holding accounts to the platform, we're quite familiar with how Marketers are using content syndication to their advantage, so let's highlight two main ways it occurs.
Additional Points of Connection
Convincing an organization to make a B2B purchase requires a large number of touchpoints. 
According to research from FocusVision, the average B2B buyer consumes 13 pieces of content during their research/decision journey. That's already a lot of content, and that doesn't even factor in the total consumption of the whole buyer committee, which Gartner states typically consists of between six to 10 decision-makers. With each member gathering four or five pieces of information independently, one buyer committee could be sifting through as much as 130 pieces of content. 
Knowing those stats, it should come as no surprise that most B2B buyers will not be known by the vendor until very late in their journey. This is possible because the buyers are actively, and intentionally, researching away from the vendor's site thereby avoiding the dreaded sales calls and emails. Per DemandBase and many other sources, B2B customers today progress more than 70% of the way through the decision-making process before ever engaging a sales representative. Clearly, consumers need a significant amount of information before being ready to talk with someone at your company; content syndication is an efficient way for Marketers to create these additional touches.
It's a Slow Burn
Brian Buckwalter, Strategic Account Manager here at NetLine, described how his clients use syndication to achieve their demand gen goals. "Content syndication is about engaging professionals with your brand as one step in the journey," Brian said. "Your goal shouldn't be to get the user to convert immediately. That's not the definition of a 'good lead'."
"A good analogy is how pharmaceutical companies are marketing to doctors. Pharma reps aren't just showing up cold at the office and closing the deal anymore with a free lunch. Doctors need to have seen clinical trial data targeted towards doctors prior to dealing with a rep for them to be "sold" on the spot. To respond to this, pharma companies are trying to identify professionals and serve different content based on the needs of medical professionals. This approach has led to more doctors reading through clinical trials on their time and more information detailing the benefits for prospective patients being delivered overall."
While NetLine's system certainly enhances reach, our platform's greatest advantage is connecting content with audiences who aren't only interested, but also more likely to make a purchasing decision. When a user finds a piece of content they would like to consume, they directly exchange key data points about themselves and their company in exchange for the content, thus becoming a first-party lead.
FWIW, the process of users randomly finding the content doesn't happen by chance. 
Much of what NetLine accomplishes occurs due to AudienceTarget™, a proprietary content recommendation logic, that natively injects content inclusions across the B2B web, email, and tele-verification channels.
At the core, AudienceTarget™ creates a 1-1 prospect-to-content matching cohort with the sole purpose of yielding leads from professionals who not only have shown engagement to similar content but more importantly meets the filter criteria of your client's campaign. AudienceTarget™ by default auto-optimizes on a matrix of values including, but not limited to, matching content to professionals based upon your lead criteria, target account, prospect scoring, content relevance, and prospect prior content consumption patterns.
Using content syndication as a demand generation engine is just one of the benefits it provides to B2B Marketers. But while there are numerous benefits to using content syndication for B2B Marketers, there are some myths that also need to be dispelled. 
3 Misconceptions of Content Syndication
Like it or not, content syndication has often been associated with some of the sketchiest and weirdest ad placements on the web. Even with all of the benefits syndication has to offer, some Marketers are still hesitant due to a number of mistaken beliefs. 
Myth #1: Content Syndication is Only Good for Top-of-Funnel Content
Thanks to some of the biggest names in content syndication, the content that's been placed throughout the web has a reputation for being evergreen one-offs that can apply to everyone. The thinking is that the targeting isn't as precise, so therefore your content needs to appeal to a wider audience. This is false.
Not only is the targeting improving by the day, but content syndication can also be used for all aspects of the buying journey, including as a method of nurturing existing client relationships offsite and as they consume content elsewhere around the web. Sure, you can use this tactic to appeal to a broader group of prospects, but savvy Marketers are using syndication to enhance their connections with their clients and target buyers.
Myth #2: Content Syndication Can Negatively Impact SEO
If there's one thing Google and their search competitors aren't too fond of, it's duplication. The biggest issue search engines have with this is that they want to provide the simplest and most direct answers for a given user's question.

While Google, Bing, and DuckDuckGo are smart enough to recognize an original source of content, having canonical tags with your page HTML, along with a backlink to your website from a syndicated link will do a great deal to protect your site. (Neil Patel has an excellent example of how to do this in Step 4 of his Step-by-Step Guide to Syndicating Content (Without Screwing up Your SEO).)
Myth #3: Content Syndication Can Cannibalize Your Site Traffic
Similar to losing love from Google and the gang, syndicating your content doesn't mean that your own site is going to lose out on visitors. While it is possible that syndicating through a site with a superior ranking could leave you outranked, it's not a guarantee. Even Google's Webmaster Trends Analyst John Mueller can't be sure of it. "[Being outranked] could be [the result of] additional value that the rest of the website brings that when someone goes to that one article maybe they go off and look at other things on that website."
Ultimately, how you handle the technical side of your syndication matters. Just as we shared in the SEO myth, canonical tags and backlinks are crucial for keeping your site tidy and your numbers climbing upwards.
One to Many to One
Remember the quote we opened the article with? It's actually not accurate to the film. In the movie, the voice in Kevin Costner's head actually says, "If you build it, he will come." Here's proof.
What's important to acknowledge about the differences here between they and he (in how the message is being directed) is Marketing to all versus one. Niche still seems to be a dirty word in Marketing; in a world focused on hyper-targeting, many seem to forget how the most popular brands in the world began: With one, singular focus. 
Yes, content syndication allows your content to reach new audiences, generate additional brand exposure and publicity, backlinks, and the ability to grow your organic traffic; but its main purpose is to introduce itself to one more person. 
So, perhaps we should change this quote just one more time for the sake of Marketers everywhere:
"If you promote it, one will come to know where you are."
Cheesy, yes. But maybe it's just the kind of thing this field needs.