Creating an effective lead generation program is indeed a balancing act. Just as Andrew Carnegie said, "Anything in life worth having is worth working for."
Marketers are introduced to new obstacles they must grapple with each and every day. From new strategies, philosophies, and the latest in new technology, our field of expertise is forever expanding. What remains unchanged, however, is the need for marketers to continuously drive new business opportunities for their colleagues in sales. 
As lead gen experts with more than 25 years in the industry we know one thing to be certain: Lead generation can be difficult. In fact, one could argue as NetLine's SVP, Audience, Product, & Marketing, David Fortino does, that in the era of COVID, the need for a consistent, reliable lead gen program has only increased.
"In the current climate, businesses are seeking ways to get the most juice from the squeeze," Fortino said. "This has always been the case, but the need is heightened now. Marketers are trying to accelerate the process of filing the pipeline while maintaining brand- and customer-focused content that serves the needs of their target audience." 

In the world of content marketing, striving to fill your company's pipeline with the most interested and engaged prospects possible is certainly worth working for.

To lighten the load so many marketers find themselves bearing, we connected with our friends at MarketingProfs to bring you a guide that's singularly focused on how B2B businesses can overcome the obstacles of lead generation. 
With our combined expertise, Lead Generation: Building & Maintaining Key Relationships will introduce you to the best practices and methods that can help you enhance your lead generation engine and create strategies to support steady, sustainable growth.
"In times of such economic uncertainty, lead gen is more important than ever before.  But it's more than just getting the lead. Building and nurturing relationships is critical," MarketingProfs Director of Community, Matt Snodgrass said. "To be able to partner with NetLine on an eBook with so much rich, actionable content is terrific. We know this will be something marketers from every level will find beneficial."
Inside this guide, you can work your way from the lead gen basics to what it takes to properly nurture and build a lifelong relationship. Plus, you'll find a list of helpful tools (along with some free trials), as well as new advice for marketing in a post-pandemic world.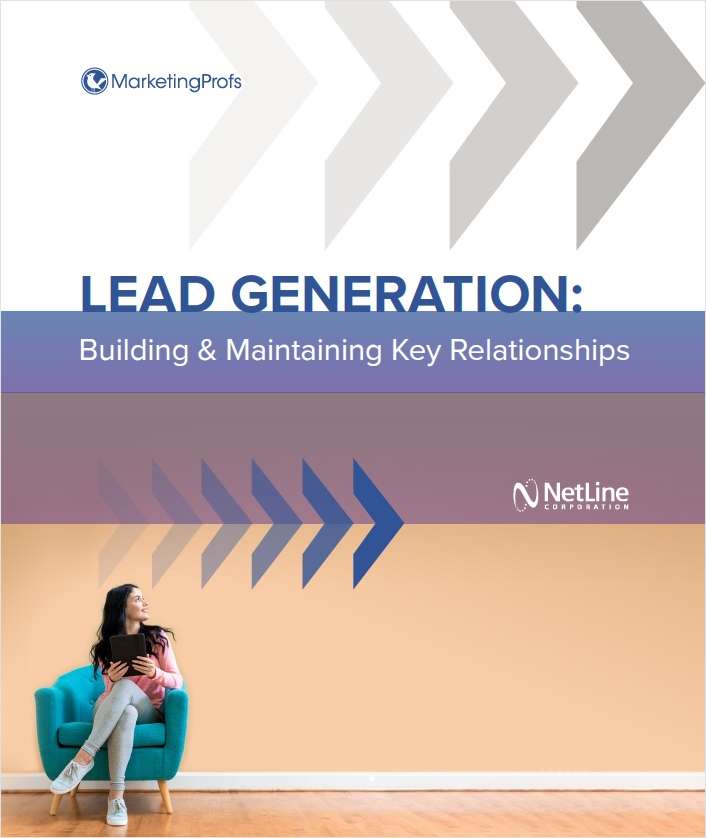 By downloading Lead Generation: Building & Maintaining Key Relationships, you'll learn:
Why the funnel is an outdated way of viewing lead gen (and what to use instead)

How intent data can maximize your marketing budget and sales performance

How to use infographics to drive qualified leads

What to do after you've generated a lead



Whether you're looking to kick start a brand new project or just want to take your existing process up a few notches, you won't want to miss this.
Download Lead Generation: Building & Maintaining Key Relationships today!