Over the past few months, we've had the privilege to share our work through a few different outlets, including the world's top blog for content marketing. 
While we've shared these publications and features across our social feeds, we wanted to give them some additional love and limelight on our own blog. 
NetLine's Summer 2022 Content Round-Up
It's always great whenever you're given the opportunity to write for another platform. Getting the chance to write and/or be featured on these platforms? Most excellent.
Convince & Convert 
Convince & Convert is one of the top marketing blogs in the entire world, so any chance we have to contribute there is a welcome one. 
Here's what we've shared there in recent weeks.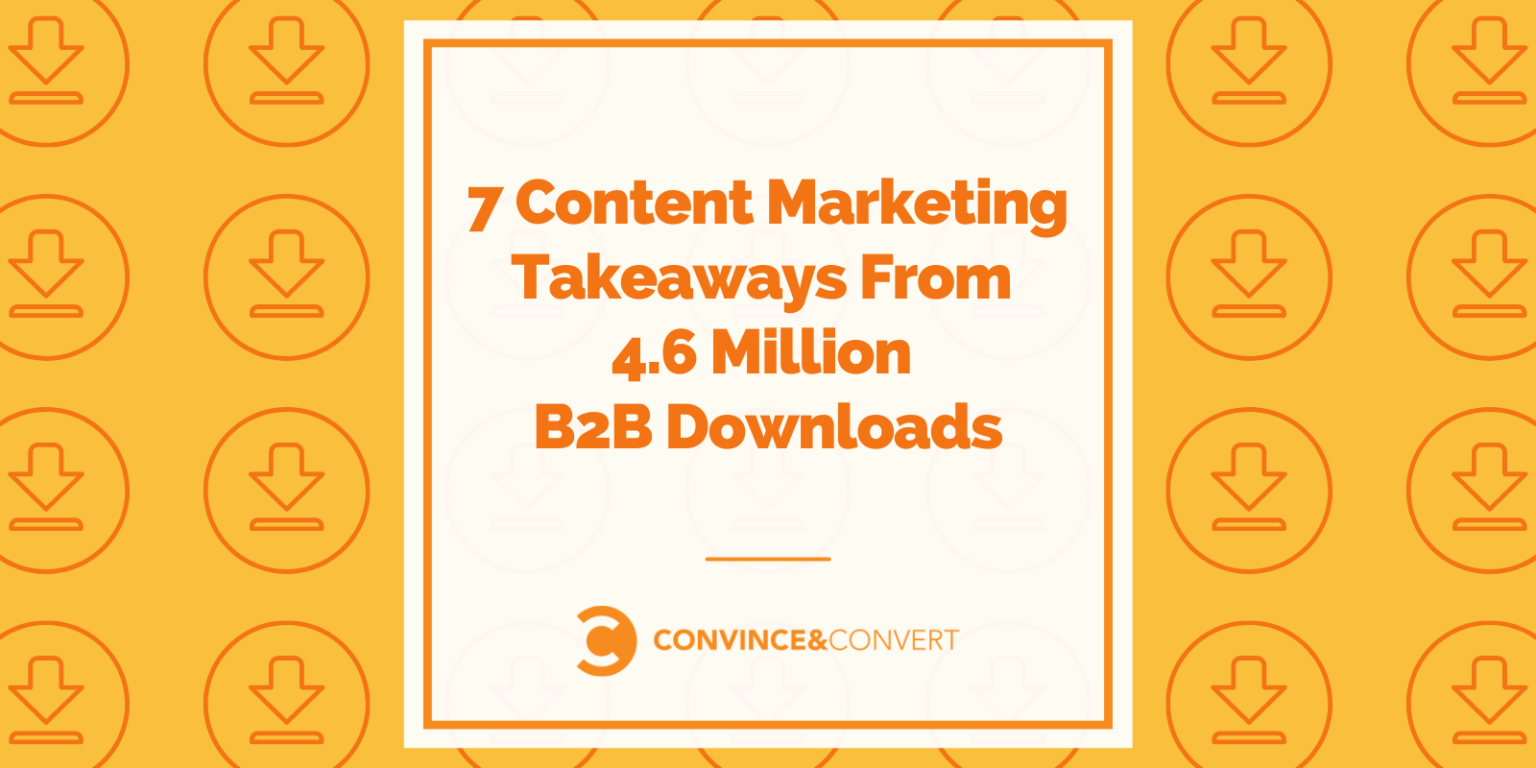 Our annual Content Consumption Report is truly one of the best reports available to B2B marketers. There's no shortage of behavior-based, buyer-level insights found inside its 60+ pages, and for Convince and Convert we chose seven of the most impactful we could find.
Inside this piece, we feature some of our favorite stats, including:
How B2B Content Demand Has Increased 9% YOY

That eBooks Accounted for Nearly Half (43.3%) of All Registrations

Content Consumption is Up…and So is the Time to Consume It

Long-form Content Registrations Indicate Greater Purchase Intent
Why You Should Read This Piece
If you're interested in our annual report but don't have an hour to dive into all of its nuances, this article is perfect for you and your colleagues. Perhaps the best part of this blog is how each stat flows to the next in a nice, neat narrative. Audiences loved it so much it was one of Convince & Convert's best-performing pieces in Q2!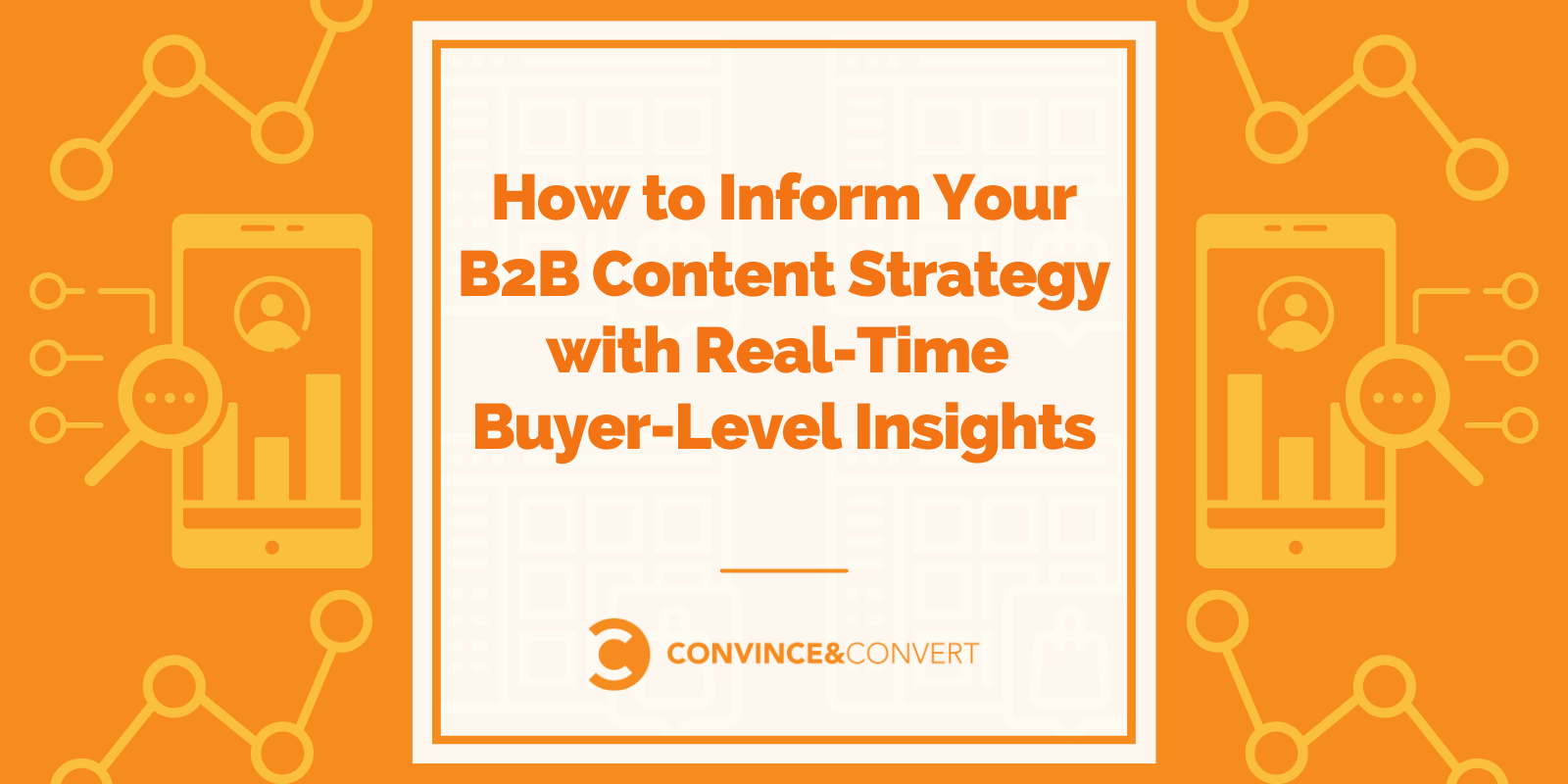 When you have access to some of the best data on the web, you want to share it with the people. Powered by our Audience Explorer tool, that's exactly what our latest Convince & Convert guest blog does. 
We're all quite familiar with building personas that we believe encapsulate who our audiences are. Additionally, honing in on what your audience craves is critical to constructing any viable content strategy. However, while so many marketing departments have content marketing strategies (CMI reports this figure at 77%), not all strategies are created equal.
Inside this piece, go through, in detail, how to use Audience Explorer and how it can benefit your approach and how you can pinpoint what makes your buyers tick via real-time consumption insights reveal actionable behaviors. 
This is a great breakdown for any B2B marketer and you can expect to learn:
How to use Audience Explorer

The 7 key questions of content marketing

Which portions of your audience is most active

Which topics are most in demand across your segments

Which content formats are most likely to capture your audience's attention
Why You Should Read This Piece
Think of this exercise as performing a modern content gap analysis. While content gap analysis typically surveys which keywords, phrases, and topics you're missing out on, tools like Audience Explorer and Google Trends, when used together can grant you the kind of macro- and micro-trends occurring within your spheres of relevance.
DivvyHQ
Our friends at DivvyHQ have been quite good to us of late. In the past two weeks alone, their blog has referenced our annual report three separate times on some stellar blogs. 
We'll also have a guest post being published on the DivvyHQ blog in mid-August!
When's the last time you revisited your social strategy? Have you ever applied first-party consumption data to your 
"Like any part of your marketing strategy, your social media content strategy needs to start with your target customers. Creating social media posts that resonate and promise to meet their needs is the quickest way to build trust with likely buyers.
But as a new NetLine report discovered, today's audiences are busier than ever. Your posts' titles must cut to the chase, providing enough detail that makes reading your post worth their time. […] Chief among the NetLine report's suggestions is its advice to simplify your content's language and structure. When you shorten and tighten your copy, you're more likely to hold onto your audience until the end.
Start with a title that delivers your post's key information, the report advises. That information should answer these questions:
Who?

What?
When?
Where?
Why?
How?
How much?"
See? Those 7 key questions are quite trendy!
"Your subject matter experts would be a natural fit for educational content, such as how-to videos and written guides, as well as walkthrough and explainer videos. A new NetLine report revealed that these types of content, along with "101 content," ranked highest among B2B buyers."
The people inside your organization that have expertise in a given area are your greatest assets. Take advantage of their knowledge and familiarity and make it easier for your audience to grasp and apply this information for themselves.
"7. Research Shows eBooks' B2B Popularity Is 4.8x That of White Papers
A recent NetLine survey of B2B buyers revealed a surprising statistic. Decision-makers were nearly 5 times more likely to request eBooks than formal white papers. eBooks' informality and accessibility are likely part of the reasons behind that number. For years, content marketers labored under the assumption that business buyers preferred hard facts over brand stories with some emotion mixed in."
You've heard us discuss the importance of eBooks and White Papers for months now since we unveiled our 2022 report. While eBooks get the top-level attention (and boy do they), it's important to have a breadth of content formats that can appeal to each job level, role, industry, and stage of the buyer's journey.
Keep enjoying your summer and we'll keep working in the background on original research and a number of exciting projects.