As a marketer, and before coming to NetLine, my romance with content was a tangled one. Always fighting against the crude reality of demands for ROI evidence, I advocated against skepticism to grow a content strategy. My quest for lead capture through content took many forms with minimal capabilities to support traffic to those pieces. Posting to social relentlessly, packing newsletters and trying to garner the support of sales reps were about as close as I could come to driving demand with content. These outbound tactics always left me in a position of making a lack-luster case for the value of impressions.
So the dreaded quest for measurable ROI from well-written, data-backed content had always ended in a bit of grandstanding to stakeholders, knowing deep down that no—my boosted Facebook post did not capture a real lead that has led to business won. Now, the more I become immersed in a "marketing-to-marketers" mindset, I've realized my struggle was not unique. That's why my own perspective sometimes weaves itself into content for NetLine—I've been there, and it's awesome to be on a whole nother level. (Is nother a real word?)
This is why I'm extra excited for B2BMX next week. I am looking forward to sharing our message about how to drive content strategy with insights on buyer behavior, but also to learn from other marketers about how they're approaching strategic hurdles we've all encountered.
The Tech
Martech is obviously a near and dear subject, but stepping back to discuss its impact, and get an outlook for what's next are on my to-do list for B2BMX. I want to learn more about what else marketers are doing to learn about their audience and deploy martech tools that use AI to humanize and personalize marketing. Using AI to humanize sounds a touch ironic, but it's here and I'm for it.
This subject is particularly top of mind with the recent roll-out of the latest additions to our Advanced Solutions lineup, all of which are premised on leveraging first-party intent signals. Full Funnel Acceleration, Programmatic and Multi-Asset cover just about everything a content marketer could dream of:
My beloved content is no longer being considered "irrelevant". (A somewhat vain but important win).
This content is garnering the attention of my ideal lead who is in-market and sharing intent signals
My content is empowered to have a meaningful impact for both the prospect and my sales organization.
That said, I'd like to see if/how marketers are utilizing intent signals to shape their strategy. Where are they obtaining this information? How do we align signals > intent > content? (Then, rinse and repeat). How is ABM playing out with support from intent data? How can they discern the differences between every vendor running around talking about how they have the best intent data? We'll be providing our own break-down of how to combat the nefarious abyss of competing content using intent-based strategies, but I'm also super curious as to what marketers are already doing, if anything, to get a leg up on competing content/vendors.
The Strategy
I can be a bit of a philosophical thinker, and while that makes me quite futuristic/aspirational when it comes to ideation, that also means I can spend a lot of time up in the clouds. The result is feeling that there's not enough hours in the day to actually *do* those things.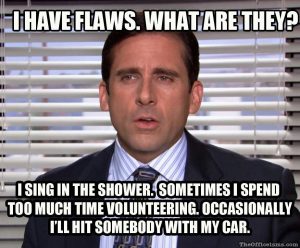 B2BMX offers the type of content and sessions that grounds ideas in real-life applications; the entire lineup strikes a comfortable balance of "clouds vs. Earth", providing sessions that help connect the dots and execute all the exciting stuff that's continuously emerging.
With so much at our disposal in the digital age, it can be a bit overwhelming to sit back and whittle down to what actually works. Aside from these sessions, I am expecting to have lots of valuable conversations and gain new perspectives on what kind of tactics are worth coming back down to Earth to try.
Professional Development-ish Stuff
Overall, I'm excited to have the opportunity to meet with other like-minded marketers who are open to learning from colleagues, and leaders in the industry. My mindset towards everything is that there's always something to learn from people we meet—energized by interactions with booth visitors (#503) and the group sessions, I expect to come back to PA with a notebook full of ideas and notes on how to do them. Plus a few business cards from new marketer buddies. 😊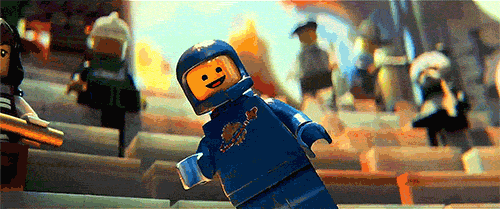 What I plan to offer is the story of the incredible power that NetLine provides B2B marketers, and how marketers can create a lead gen machine out of their content. By harnessing the scale and diversity of NetLine, even the most niche product or service can generate leads using content. Needless to say, we're super passionate about making that kind of thing possible for all kinds of marketers (#democratizingleadgen is a bit of a motto around here). If we're all facing  similar challenges or barriers, I hope I can bring a new resolution into light for my fellow-marketer.
For anyone attending, let's connect on LinkedIn and please stop by our booth to say hi or better yet, attend our session on Tuesday 2/26 at 3:45 featuring David Fortino, NetLine's SVP Audience and Product.