Earlier this month, NetLine's sales, marketing, and client services teams got together for a few days of training and connection in Monterey, CA. (Yes, we're sorry you couldn't have joined us, too.)
Aside from our morning visits from Karl and the symphony of sea lions serenading us shortly after sunset, it was a lovely backdrop for what was, at its heart, a business trip. 
Of course, the things we discussed and pondered for the business are only of interest to us, so we won't make you read all about those aspects. 
Instead, we'd like to share what it takes to build a cohesive team that cares about each other's success and why it's important to get together. 
It's a Worthwhile Investment
While a good portion of the NetLine team only needed to make the drive down the Pacific Coast to Monterey (which is an excursion in and of itself most days), the rest of us came from across the country to join in the fun.
Though this meant 10-hour travel days both to and fro for some, being face-to-face with your colleagues and leaders is invaluable. Not only do you have the opportunity to bond together, but you also have the ability to glean insights about your co-workers and your company that otherwise may have taken you months or even years to understand. 
Takeaway: No matter the miles between you, it's essential to be in the same room, as a group, at least once a year. 
Exploration Enables Connection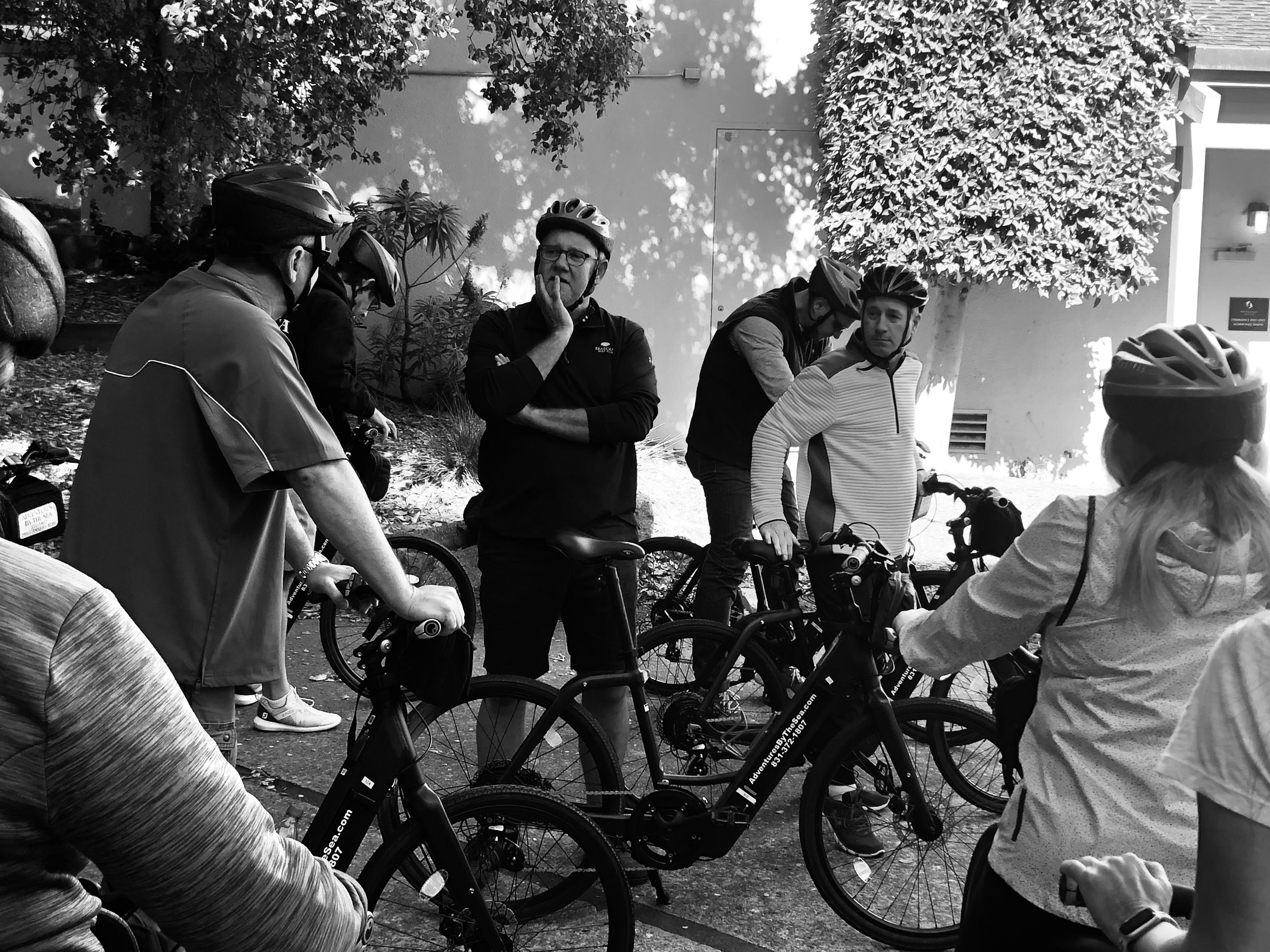 One of the very cool things we got to experience as a team was a 12-mile bike ride (with electric bikes) around the city of Monterey thanks to the good folks at Adventure by the Sea.
Away from the hotel and our laptops, we were free to be ourselves and take in the glory of Big Sur's rugged coast.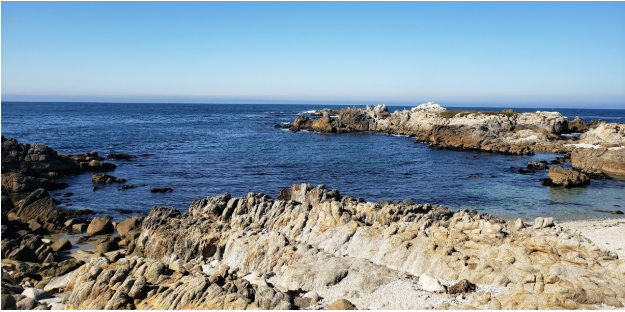 Between each section of the tour, we'd stop to take in the scenery and learn a bit of history from our guide. The team shared stories from their own lives; vacations, childhoods, business trips, you name it. Even if it wasn't about California's Northern coast, the water, the wind, and the sun compelled everyone to reveal pieces of themselves and their family. 
Unfortunately, we did have one accident early on in our cycling adventure (we all hope you're feeling better, Windy!) While we missed our colleague's comradery and presence, the silver lining was getting to see the rest of the group come to her aid and support her however they could. 
Takeaway: Step outside your comfort zone and do something new – the results may very well surprise you.
Face Time is More Than an App
For teams like ours that work across the country, breaking the ice can be hard. Sure, you've seen dozens of emails from each of these folks already, but you still don't know them like you do the person across from your desk. Fortunately, breaking bread is a great way to break the ice.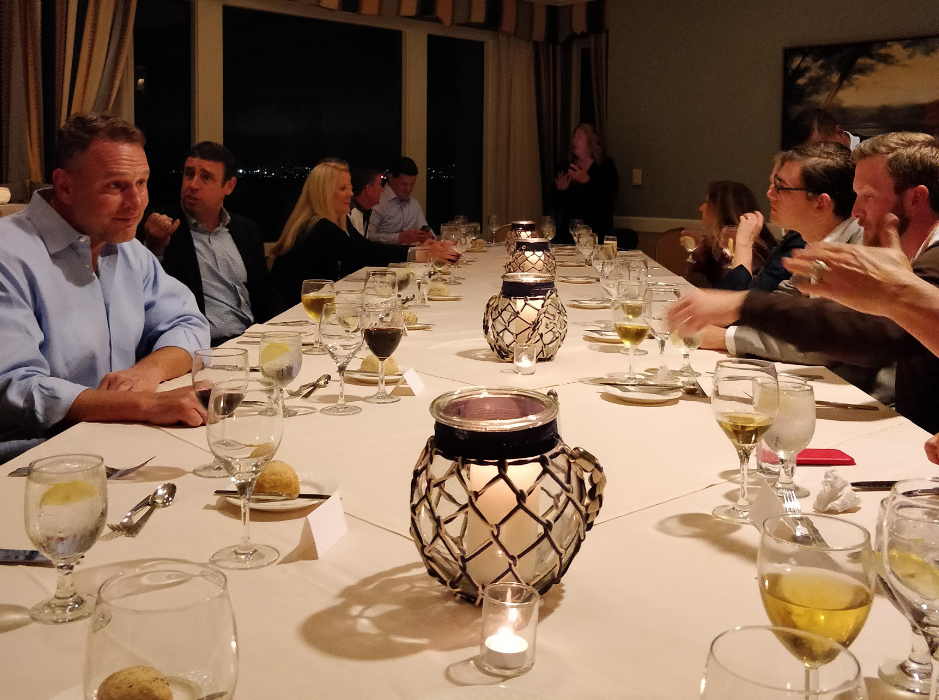 The leadership team encouraged us to not get stuck talking to the same group of people for the duration of the conference. They wanted us to establish partnerships, of course, but didn't want to see us sticking to one corner of the room with the same folks for three days in a row. Everyone took this advice to heart and made an effort to have meals and share drinks with different teammates every chance they could.
Getting to interact with people on a personal level goes a long way to inspire collaboration. It was terrific to kick the tires on different opportunities, get immediate answers (or more questions) to questions that had yet to be solved. Investing time with our colleagues meant that the next time we needed to collaborate, we'd be much more comfortable with each other. 
Takeaway: Humans respond differently to their colleagues once they've gotten to actually 'meet' someone in person. You're no longer responding simply to a name in an email – you're responding to the person you had a two and half hour dinner with over awesome conversation.
(Also, if you ever do find yourself eating lunch or dinner on The Promenade of The Monterey Plaza Hotel and Spa, do yourself a favor and get the soup. Nevermind what kind of soup, just get it, it's delicious.)
Do You Know What We Do?
Okay, so I lied a bit. I am going to share a few things around our sales training – but only because these are things that can help your business, too.
One of the first exercises that we did during our sales training was reviewing what our Signature Statement was. Essentially, this was a one-sentence description of how NetLine helps our customers. It seems simple enough, right? It's a lot more challenging in action.
Doing this requires you to know exactly how your customers see you. Fortunately, being in a room full of executives, marketers, sales personnel, and client service reps gives you a lot of insight into what it is, exactly, that you simplify for businesses. It's an exercise more than worth doing.
Takeaway: No matter how diversified your business is or how many employees you have, everyone should understand how you provide answers to customer problems.
The Work Isn't Going Anywhere 
Even when there was downtime, it was hard to find time to get into the headspace to work. There was so much to see, so many relationships and ideas to explore, that the prospect of opening up your laptop to sift through the glut of emails seemed to take a backseat.
Was there important work to catch-up on? Absolutely. But the message our President Werner Mansfeld shared was crucial for everyone to see. When one employee tried catching on emails and work during the sales training, he asked her to politely close their laptop so that they could be present with the whole group.
Takeaway: Our work isn't going anywhere. So long as there isn't an urgent, last-minute, all-hands-on-deck scenario, it's quite likely that your quickly-inflating inbox can wait. Sometimes, the most important thing is to focus on what's directly in front of you.
Keep the Momentum Going
The most difficult thing, perhaps, after experiencing this sort of whirlwind company outing is not falling back into the same routine and habits that we all promised each other we wouldn't in one way, shape, or form. 
Everyone is now back in their respective home offices and home towns, along with their routines, and comforts. How do we cut through and make sure the things we said and planned will stick? Just like anything else, it's all about commitment and being accountable to your colleagues. 
In the few days we've all been home, there seems to be a lot more communication across the board. Sales is sharing some of their most successful emails with the marketing team, marketing is support sales on a new initiative, and client services has newfound respect from everyone across the board.
How can your business learn from our company training? What can you do to encourage collaboration and cohesion?