In reflection of the recent top 100 ranking by NetLine Corporation on Entrepreneur Magazine's 2016 Entrepreneur 360™ List, NetLine's CEO and Founder Robert Alvin wrote the following letter to our customers. We are pleased to share this letter with you:
Dear Loyal Customers,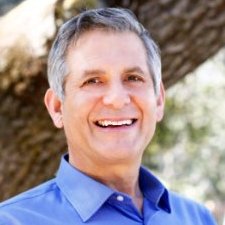 I am so proud to share with you today that NetLine has ranked in the top 100 for small private companies in the United States on Entrepreneur Magazine's 2016 Entrepreneur 360™ List, published last week. This announcement comes on the heels of NetLine Corporation's 22nd Anniversary in business and I want to say thank you.
The 2016 Entrepreneur 360™ List is the most comprehensive analysis of private companies in America and has recognized NetLine Corporation as a well-rounded company that has mastered a balance of impact, innovation, growth and leadership. Our focus has always been on building the best content syndication lead generation solution marketers can trust and that meet their demands. Trust is hard to come by and must be earned, and that is why today I am so thankful for you – our loyal customers.
Our commitment to quality, transparency, and delivering the most powerful solutions for B2B marketers to achieve lead generation success is core to our DNA. What started out as a passion-project in my garage has grown to support thousands of customers, reach hundreds of millions of users, and process over 35 million leads over the past 22 years. Without you, none of this would have been possible and for that I am forever grateful.
I'd be remiss if I didn't take a moment to acknowledge my phenomenal team. Many members of the team have been with me for 10+ years. To them I raise my glass and thank them for their continued loyalty in believing that we could build a world-class marketing technology company.
In many ways, I believe our best work is coming to fruition and I'm eager to share it with you in 2017. Thank you for trusting our small company to deliver big results.
Sincerely,
Bob Alvin
CEO & Founder, NetLine Corporation


NetLine Corporation Named One of the "Best Entrepreneurial Companies in America" by Entrepreneur Magazine's 2016 Entrepreneur 360™ List