Safeguarding your brand is a full-time job. 
Even if you have the luxury of having a resource dedicated to brand safety, that alone cannot solve all of your problems. There are so many questions to ask and so many potential threats to consider (both internal and external), that to expect one person to play the role of a superhero is unreasonable. So what's the solution?
Checklists.
How Checklists Simplify Data Compliance 
OK, so maybe saying "checklists are the solution" is an oversimplification.
Still, there is something to be said about the effectiveness of checklists and how they keep you organized and allow you to prioritize appropriately.
In his book The Checklist Manifesto, American surgeon and writer Atul Gawande explained to his readers why checklists are so important. "Checklists", Gawande wrote, "remind us of the minimum necessary steps and make them explicit. They not only offer the possibility of verification but also instill a kind of discipline of higher performance."
In this case, we've done everything we could to save your business time and effort by doing the research, curation, and verification for you. As you scroll, you'll find four checklists covering:

Brand Safety

CCPA

GDPR

CASL
While each of these checklists may overlap the others in certain areas, each one is designed to focus on specific data compliance disciplines or regulations. Bullets are also included for each checklist to provide context for which businesses will benefit most from a given PDF.
Brand Safety Checklist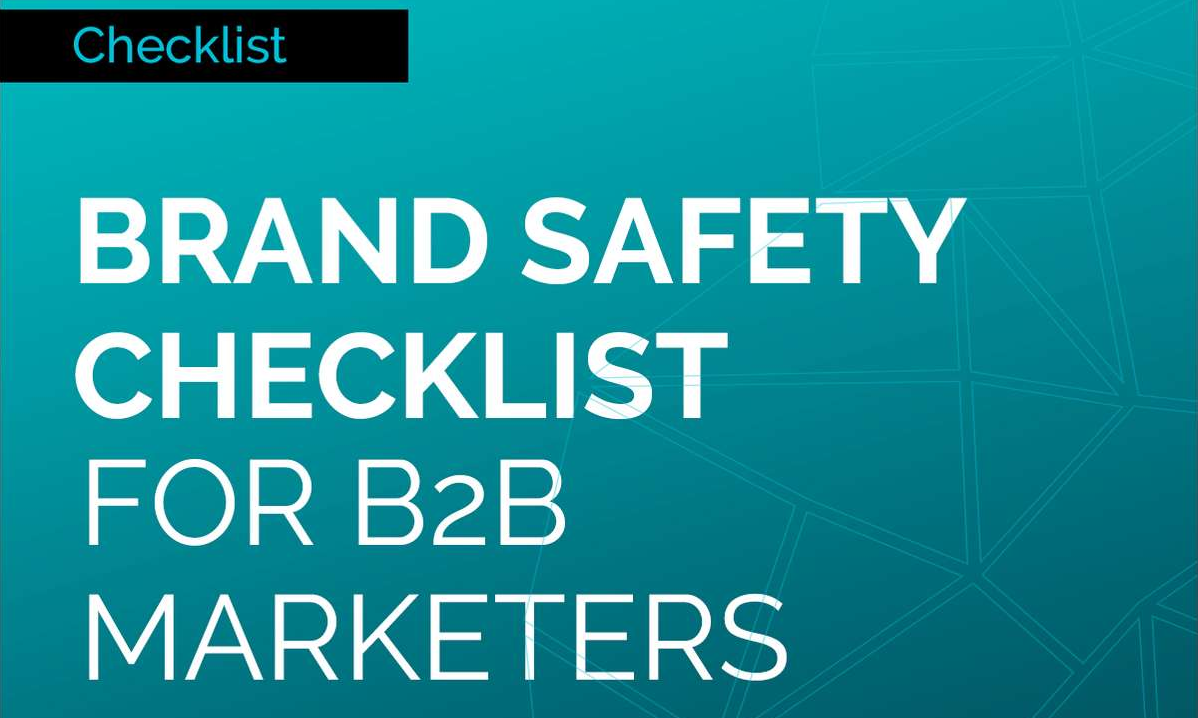 Description
Navigating the ever-evolving landscape of data compliance and personal information protection is a tangled, complicated web. B2B marketers have many questions to answer and can't always be aware of every single thing they need to consider.
Without safeguarding your brand, your business is at risk of:
Financial Risks: Fraud, Fines

Reputational Risk: Content presentation, User experience

Legal Risks: Privacy, Terms & Conditions, Data protection
It's essential to find trusted and informed Vendor Partners that help protect your clients, employees, and business. This comprehensive checklist simplifies the validation process, bringing transparency and accountability to the vendor selection process.
Who Needs This Checklist?
Nearly every business

Businesses looking to understand what's required to protect their brand

Businesses that currently work with or are likely to work with Third-Party Vendors
CCPA: B2B Reference Sheet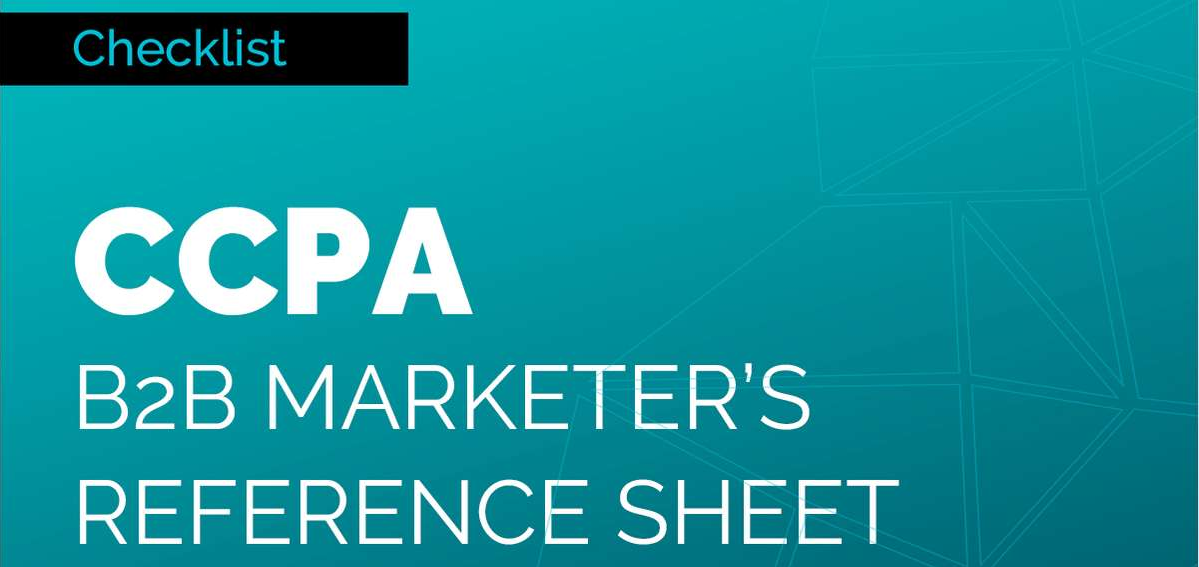 Description
How does the California Consumer Privacy Act (CCPA) affect B2B organizations and what you can do to stay on the safe side?
Like GDPR did in Europe, CCPA creates greater accountability for the B2B marketing industry in the United States. This act aims to protect and retain the trust of the data of the users' marketers value so much. This essential checklist shares CCPA regulations, what you can do to stay compliant, and NetLine's approach to adapting the regulations.
Stay compliant with this CCPA reference sheet!
Who Needs This Checklist?
Businesses operating within California

Businesses transacting with consumers in California

Businesses considering California-market expansion

Businesses with annual gross revenue of $25 million or greater

Businesses receiving, sharing, or selling the personal information of more than 50,000 individuals

Businesses earning 50% or more of its annual revenue from selling the personal information of consumers
GDPR: B2B Reference Sheet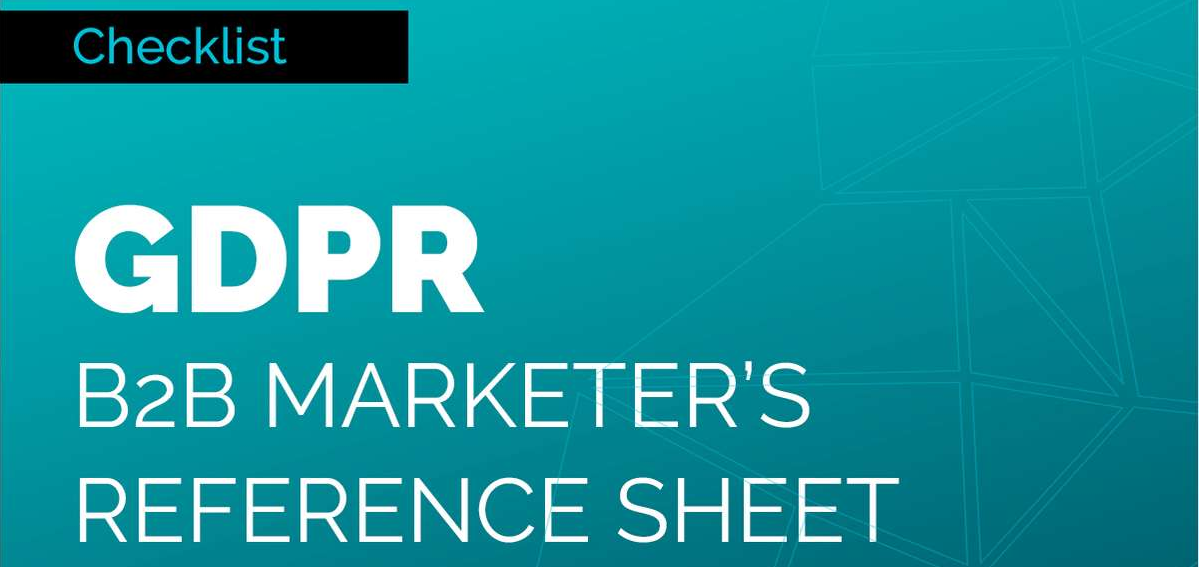 Description
Data is incredibly valuable for marketers and businesses. But beyond permission, what's needed to obtain that data? Trust.
GDPR (General Data Protection Regulation) creates greater accountability for the B2B marketing industry to retain that trust and protect user data. In addition to learning about
NetLine's approach to adapting the regulations, we encourage marketers to be
diligent with verifying compliance across all your marketing tools and vendors.
Who Needs This Checklist?
Businesses operating within the European Union

Businesses transacting with EU consumers

Businesses considering EU-market expansion
CASL: B2B Reference Sheet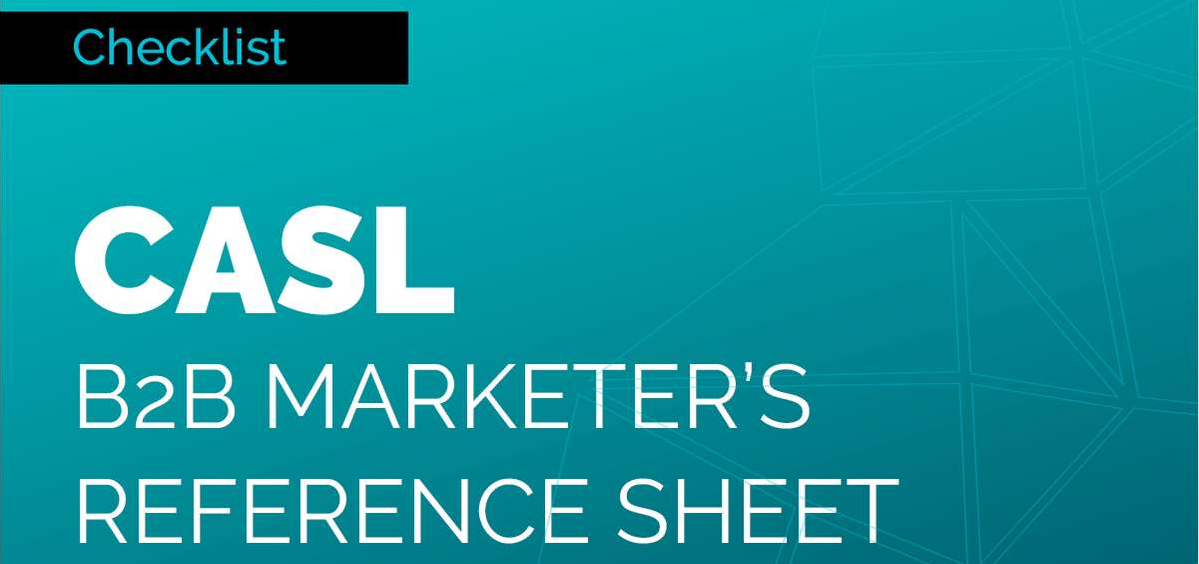 Description 
Before GDPR made international headlines, Canada quietly made strides to protect the data rights of its citizens. In 2014, the Canadian government adopted regulations requiring businesses who chose to interact with national consumers to abide by a strict set of consent-based practices. Initially, this caused a great deal of concern and confusion for marketers leading many American businesses, temporarily including NetLine, to withdraw from Canadian trade. Today, CASL is much clearer to brands across North America and the world, allowing free, consenting trade to continue.
Who Needs This Checklist?
Businesses operating within Canada

Businesses transacting with Canadian consumers

Businesses sending commercial emails to Canadian consumers

Businesses considering Canadian-market expansion
Becoming Compliant with Data Compliance
The goal of these checklists is to provide you with the substance and confidence to take on data compliance. Hopefully, you feel more prepared and ready to tackle the challenges in front of you. We'll continue to add more resources to this page as more local and national governments undoubtedly add new regulations to the party.
If you have any questions, please let us know through LinkedIn or by contacting our Client Services team. We'll do our best to answer any question directly or will provide an alternative resource.