The conference line-up is strong this year with highly informative events for B2B marketers ready to take their content and lead generation strategies to the next level.
NetLine values each event we support for the creativity and thought-provoking content offered by the  speakers, attendees, and sponsors. We gather insights to provide the latest digest in content marketing and lead generation trends. Check out our insights from the events that took place earlier this year:
TOPO Summit 2017 | TOPO

#ABMSummit – MIS 2017 | Demandbase

Intelligent Content Conference 2017 | Content Marketing Institute

Revenue Summit 2017 | Sales Hacker and #FlipMyFunnel

B2B Marketing Exchange 2017 | Demand Gen Report
Attending an upcoming event? Look for our "Successful B2B Marketers Start Here" bright blue banner and phenomenal team of content and lead generation experts! Plus, If you plan to attend a future event, drop us a note to schedule a quick meet-up (NetLineEvents[at]netline[dot]com)
May 9 – 11: MarTech Conference 2017 | San Francisco

Only MarTech conference blends graduate-level marketing, technology and management topics, each designed to help you succeed in this software-powered marketing world.
Attending MarTech will help you craft remarkable customer experiences, and acquire and implement effective marketing technology stacks. Learn how to rethink strategy enabled by marketing technology innovations and adapt your organization to fast-paced, collaborative marketing. Manage cross-functional teams with agile and lean practices, and nurture multi-disciplinary talent. Redefine marketing's role in the context of enterprise-wide digital transformation. Learn more >
NetLine's team of experts, Andrea, Jessica, and Franklin, are heading to MarTech to meet you!
May 16 – 19: SiriusDecisions Summit 2017 | Las Vegas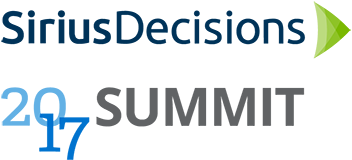 Join more than 3,000 of your peers for four full days of data-driven best practices research, unveiling of new innovations across the b-to-b space and networking with an elite community of sales, marketing and product leaders. SiriusDecisions 2017 Summit is the most intensive learning opportunity to get the most from your SiriusDecisions investment.
The conference itself is composed of general sessions to unveil the latest b-to-b research and insights, intimate breakout sessions with SiriusDecisions analysts on niche topics, and customer case study presentations, all focused on operationalizing your company's growth strategy. Learn more >
Prior 2017 Events:
April 5 – 6: Marketing Innovation Summit 2017 | San Francisco

It's your turn to get results like never before. More than 90% of marketers believe Account-Based Marketing is essential. And of those practicing ABM, 96% are seeing remarkable results. It's time you found out why and how. Join more than 700 of your fellow B2B marketers along the San Francisco Bay to discover the latest trends in ABM at this seminal industry event. Let's do this! Learn More >
April 12 – 13: TOPO Summit 2017 | San Francisco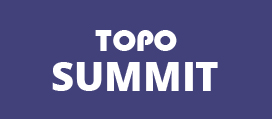 The only event where the world's best sales and marketing organizations share exactly what they do to drive exceptional revenue growth.
At Summit, you'll learn exactly how companies like Google, LinkedIn, and Twilio have achieved scalable revenue growth. With over 1,000 sales & marketing practitioners in attendance, Summit is an opportunity to network with people who are passionate about revenue. Summit isn't about thought leadership. It's about providing you with specific, actionable best practices that you can use in your own sales and marketing organization.
NetLine's crew, Andrea, Kent, Jessica, and Werner, will be there! Come chat at Booth 4. Learn More >
Register today with our code 'NetLine10' to receive 10% off. Register now >
April 23 – 26: Marketing Nation Summit 2017 | San Francisco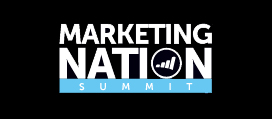 The Marketing Nation Summit brings together the best and brightest minds in the digital transformation of marketing, advertising, IT, services, and beyond. Keynote speakers include celebrities: Queen Latifah, James Corden-as well as Marketo CEO Steve Lucas, and Marketo CMO Chandar Pattabhiram.
Find out how to expand your marketing stack by talking to our 100+ partners in the Expo Hall. Spend time connecting with marketing peers who are rocking it around the world during happy hours and fun evening events. Connect with partners, peers, and friends. Learn more >
NetLine's experts, Andrea, Franklin, Karen, and Werner, are excited to see you there!
Let's meet up.
…and don't forget, if you plan to attend an upcoming event, drop us a note to schedule a quick meet-up (NetLineEvents[at]netline[dot]com)