THE B2B MARKETING CHALLENGE
Content marketers and demand generation teams are being challenged even more this year. They are faced with more aggressive goals, steeper competition, and having to keep pace with the constant evolution of the MarTech Stack to achieve success. Just this year, Sirius Decisions reinvented the buyer's journey with its newly unveiled Demand Unit Waterfall. These evolutions are creating new struggles for the B2B marketer—from bandwidth and budget to performance-based quotas, and sales and marketing alignment. Marketers must advance their thinking to optimize their 2017 demand generation strategy.
In the business-to-business (B2B) world, content marketing has been identified as a leading tool contributing to B2B marketing success. Content Marketing Institute published its "B2B Content Marketing 2017: Benchmarks, Budgets, and Trends—North America Report" stating that 85% of marketers identified 'high quality content creation' as their number one reason for success last year. More than half of the marketers stated that focusing on 'content strategy' and 'content distribution' were critical to their success.
Additionally, Demand Gen Report published the "2017 Demand Generation Benchmark Survey" asking B2B marketers how they would be measured this year. Of the marketers surveyed, 54% reported having a revenue-based quota included in their goals, and 45% of marketers reported having a lead-based quota included in their goals to measure their marketing department's performance.
Marketers have concluded resoundingly that content has the potential to be a top driver of success for their organizations. However, they are faced with the direct challenge of connecting content to their performance goals surrounding pipeline development. To implement the most effective content marketing strategy this year, marketers must focus on executing content campaigns with direct attribution to their lead-based and revenue-based goals.
NEW B2B RESEARCH
This month, NetLine published the 2017 State of B2B Marketing Content Consumption and Demand Report, an in-depth research study of the content consumption behavior of marketing professionals. The research is intended to offer B2B marketers deep insights on their target prospects—marketers targeting marketers. The research examines the real content consumption activity taking place across the NetLine Corporation Network in the past 12 months.
NetLine analyzed the active audience of marketing professionals researching business-related topics in comparison to the competitive landscape of target personas that organizations are trying to reach to extract meaningful insights. The report identifies three important recommendations for key stages of content-based lead generation to increase pipeline development and revenue-driving opportunities:
content strategy
targeting strategy
prospect nurturing strategies
Marketers are encouraged to download the new report, 2017 State of B2B Marketing Content Consumption and Demand Report.
2017 B2B RESEARCH SERIES
The marketing report is the fourth installation of NetLine's B2B research series. The 2017 research series has covered Information Technology, Human Resources, as well as an overall industry analysis. Powered by the largest B2B-specific content syndication lead generation network on the web, NetLine's first-party data offers a unique view into actual B2B content consumption activity and intent-based marketing audiences. Robert Alvin, CEO and Founder of NetLine Corporation, explained:
"We've set out on a journey to bring B2B marketers real content insights they can't find anywhere else. Our goal is to empower content marketing and demand generation professionals with powerful insights paired with sophisticated content-based lead generation solutions to acquire more target prospects,"
In reflection of NetLine's latest research report, Robert Rose, Chief Strategy Advisor of Content Marketing Institute, encouraged content marketing and demand generation teams to account for the influencers: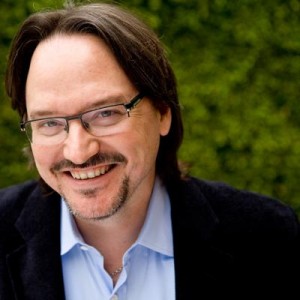 "Each and every stage of [the buyer's] journey now has unique content consumption behaviors and personas involved. Your strategy must account for the varying levels of influencers within the buying committee that are now more commonly outside the C-suite."
TAKING ACTION
Check out our suite of research reports and guides from the 2017 research series.
Start generating quality leads with your B2B content and performance-based campaigns, create your free NetLine Portal account.
If you'd like to work with our lead generation experts, we'd be happy to schedule a demo and talk strategy, contact our team.