We are big fans of podcasts – especially when top influencers ask us to come on their show and talk shop. David Fortino, SVP of Audience and Product at NetLine Corporation, was recently interviewed on two popular podcasts covering everything from b2b lead generation strategy to audience monetization — plus, an inside look at how NetLine generates quality leads with content for top enterprise-level companies. Listen in: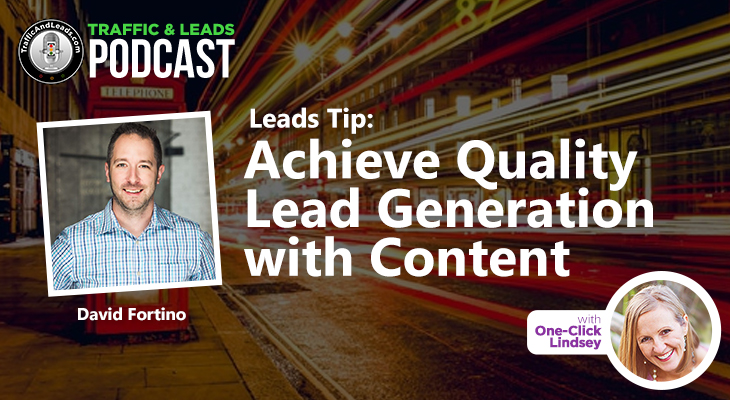 With more than fifteen years of experience managing the creation of content distribution, audience monetization, as well as digital marketing and targeting platforms David explains the NetLine strategy and his recommendations for lead generation success:
"We're looking at explicitly who the client is trying to reach…those attributes become filters. Filters are then algorithmically matched up against our audience touchpoints to isolate where people like that are apt to not only reside on the web but most importantly consume that content…once that matching process takes place the user is presented with the content, they fill out a form, all of that first-party data is captured filtered and fulfilled to our clients in the frequency and format of their choice. And then beyond that you've got a happy user – their consuming the content the client has spent time and money producing creating and the client has analytics around that specific exposure point – and most importantly the raw first part data to act upon."
Listen to: How to Achieve Quality Lead Generation with Content >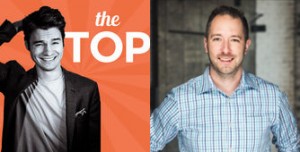 Host Nathan Latka digs deep into the numbers and strategy behind NetLine's path to becoming the #1 Content Syndication Generation Network. Plus, listen in as David explains the lead generation process for b2b marketers with a real life example on how NetLine's AudienceTarget® Technology and b2b publisher network reach and capture the right prospects.
Nathan Latka sets the stage for a real life example all b2b marketers can relate to:
"I run a Finance company and have a 25 page ebook report that summarizes data from 2015 on the finance industry — I want to use the eBook for lead generation…now what?"
Tune in to hear full story on how NetLine was started and how it grew to be #1.
Listen to "The Top" Episode #344 now >
Next up, we're looking forward to catching up with Matt Heinz on Sales Pipeline Radio this fall to talk about Sales Enablement and Full Funnel Marketing.